 The country's premier hunting and fishing daily news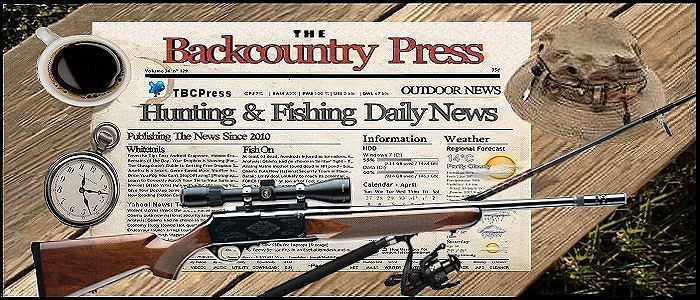 The Backcountry Outdoor News reports the latest hunting & fishing news along with fishing derbies & tournaments

          from:

---

©  2010 Backcountry Press Outdoor News - All Rights Reserved                                

BACKCOUNTRY  PRESS  is the country's premier daily hunting, fishing & outdoor news in the USA, Canada and more.  Read whats happening in your neck of the woods & beyond.

For those who provide updated
information in the field of hunting & fishing
, please don't hesitate to
contact us
to get
your articles added to our site. 



California Coast to Curtail April Recreational Ocean Salmon
Posted on: 03/20/18


California's recreational salmon fishery will open in ocean waters on Saturday, April 7 from Pigeon Point south to the U.S./Mexico border. The recreational salmon fishery will remain closed in all other areas off California during the month of April. At its meeting this week in Rohnert Park, Calif., the Pacific Fishery Management Council (PFMC) made the decision to...
New Hampshire Seeks Input on 2018 Hunting & Trapping Season Rule Proposals
Posted on: 03/20/18



The New Hampshire Fish and Game Department will hold three public hearings on the 2018 hunting and trapping season rule proposals. Following are selected dates for hearings and highlights of the proposed 2018 wildlife rule package being put forth by NH Fish and Game; please note that it is a synopsis and is not all-inclusive...
Ohio DNR Indict Seven People in Jefferson County Poaching Case
Posted on: 03/20/18



The Ohio Department of Natural Resources (ODNR) recently announced the indictment of seven individuals who allegedly participated in a poaching enterprise that is suspected of illegally killing white-tailed deer and wild turkey. These crimes are alleged to have been committed from the years of 2006-2017. This multi-year investigation that concluded with...