 The country's premier hunting and fishing daily news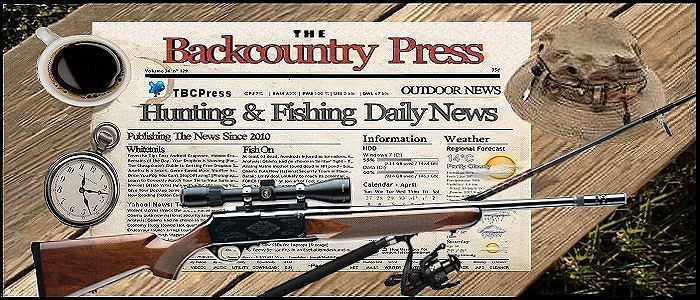 BACKCOUNTRY  PRESS  is the country's premier daily hunting, fishing & outdoor news in the USA, Canada and more.  Read whats happening in your neck of the woods & beyond.

For those who provide updated information in the field of hunting & fishing, please don't hesitate to contact us to get

your articles added to our site. 



The Backcountry Outdoor News reports the latest hunting & fishing news along with fishing derbies & tournaments

          from:

--- Contact Us

If you found our website to be helpful or just want to share any comments. Feedback is always appreciated.  Thank you again for stopping in.



©  2010 Backcountry Press Outdoor News - All Rights Reserved                                       

Please fill out the form below for all  inquiries

All Fields marked with an asterisk * are required.

To Add your News or Story to Backcountry Press Outdoor News

If you have a Story or News that you would like to share, we would be happy to post it in our news

Just send it to us in the form above.

To Add your Fishing Event to Backcountry Press Outdoor News

If you have a fishing event that you would like to add, we would be happy to list it in our Fishing Derbies, Contests or Tournaments Directory -- A regular listing is FREE.  Just fill out and send the information
HERE