 The country's premier hunting and fishing daily news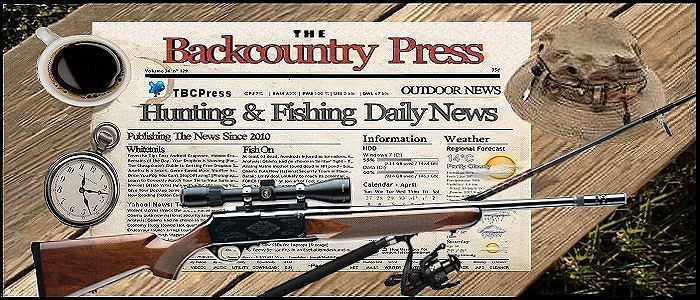 The Backcountry Outdoor News reports the latest hunting & fishing news along with fishing derbies & tournaments

          from:

--- Turkey Hunting News - Submitted by:  Backcountry Outdoor News

The latest news and information for turkey hunting in your neck of the woods and beyond.

The latest news is listed first.

If you are looking for more news please visit our:
ARCHIVES

©  2010 Backcountry Press Outdoor News - All Rights Reserved                                

Disclaimer:  The views expressed on this site are that of the authors and not necessarily that of The Backcountry Press Outdoor News

BACKCOUNTRY  PRESS  is the country's premier daily hunting, fishing & outdoor news in the USA, Canada and more.  Read whats happening in your neck of the woods & beyond.

For those who provide updated information in the field of hunting & fishing, please don't hesitate to contact us to get your articles added to our site. 

Top Article
Accomplishing the Turkey Grand Slam on a Budget


Jeff Budz of Florida has completed a Super Slam — killing a wild turkey in each of the 49 states. He also has more Grand Slams. He shares his insight on how to accomplish this realistic goal...
The Best Resource For Turkey Hunting In The Nation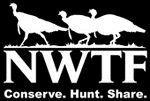 What we do in the coming decades will be instrumental in not only enhancing wild turkey populations but also in the continuation of hunting and quality wildlife habitat for countless species. NWTF is making a difference for wildlife, wild places and our hunting lifestyle....


Missouri 2017 Fall Turkey Hunting Could be Challenging as Season Underway
Posted on: 10/10/17



With fall firearms turkey season running Oct. 1-31, the Missouri Department of Conservation (MDC) advises hunters it could be a challenging season. This year's annual wild-turkey brood-survey shows statewide turkey production in 2016 was lower than the five-year average – likely due to...
New Hampshire Fall Turkey Shotgun Season Begins 10/16
Posted on: 10/10/17



N.H. Fish and Game reminds hunters that New Hampshire's seven-day fall turkey shotgun season begins on October 16 and runs through October 22, 2017. Hunters are urged to take note of the correct dates for this season because there was an error in the printed edition of the NH Hunting Digest. Shooting hours for the fall season begin...
Wisconsin Hunters Reminded of Changes for Tagging Deer & Turkey
Posted on: 10/09/17


As the archery and turkey seasons continue and the youth deer hunters will take to the field this weekend, the Wisconsin Department of Natural Resources reminds hunters about recently implemented changes involving the use of deer and turkey carcass tags....
Massachusetts 2017-18 Fall Turkey Hunting Season Opens Oct 23
Posted on: 09/21/17



Massachusetts 2017-18 Fall Turkey Hunting Season Opens Oct 23 - Nov 4. Hunting is prohibited on Sundays. Hunting hours begin ½ hour before sunrise and end ½ hour after sunset. To hunt turkey in Massachusetts you must have certain licenses and...
Missouri 2017-18 General Fall Turkey Hunting Season Opens Oct 1
Posted on: 09/20/17



The Missouri 2017-18 fall turkey hunting season got underway with archery season Sept 15 - Nov 10. The fall firearms season opens Oct 1 - Oct 31. Shooting hours are one-half hour before sunrise to sunset. Fall firearms turkey hunting is not permitted in...
New Mexico 2017 General Fall Turkey Hunting Opens Nov 1st
Posted on: 09/20/17



New Mexico Fall (any legal sporting arms) turkey season begins Nov. 1–30. If a hunter does not harvest a turkey during the September Archery Only Hunt, (which runs Sept 1 - Sep 30) she/he may hunt again in November using any legal sporting arm for turkey. Areas open for fall OTC license hunts include....
Pennsylvania 2017 Fall Turkey Outlook
Posted on: 09/18/17



Fall turkey hunting is one of Pennsylvania's great hunting traditions. Thanks to the highly successful Pennsylvania Game Commission, trap-and-transfer program, wild turkeys are found throughout the state. And while some areas remain closed to fall hunting, or have short seasons, one does not need to make a lengthy pilgrimage to...
Wisconsin Fall Turkey, Ruffed Grouse & Woodcock Seasons Open Sept 16
Posted on: 09/13/17



Prospects are good for Wisconsin fall wild turkey, ruffed grouse and woodcock hunting seasons, and hunters should look forward to another exciting year in the field. The fall turkey season runs from Sept. 16 to Nov. 17 statewide, with an extended fall season in...
Connecticut Fall Archery Deer and Turkey Seasons Open Sept 15
Posted on: 09/12/17



Connecticut's Department of Energy and Environmental Protection (DEEP) reminds sportsmen that the 2017 fall archery hunting season for deer and wild turkey opens on September 15. Fall archery hunting season for deer and wild turkey extends to the end of December on private lands and state land bowhunting only areas, and to...