 The country's premier hunting and fishing daily news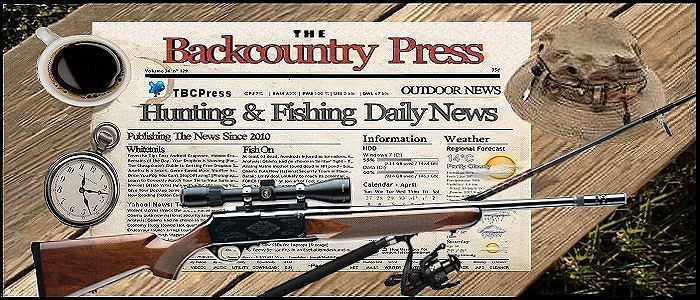 The Backcountry Outdoor News reports the latest hunting & fishing news along with fishing derbies & tournaments

          from:

--- Turkey Hunting News - Submitted by:  Backcountry Outdoor News

The latest news and information for turkey hunting in your neck of the woods and beyond.

The latest news is listed first.

If you are looking for more news please visit our:
ARCHIVES

©  2010 Backcountry Press Outdoor News - All Rights Reserved                                

Disclaimer:  The views expressed on this site are that of the authors and not necessarily that of The Backcountry Press Outdoor News

BACKCOUNTRY  PRESS  is the country's premier daily hunting, fishing & outdoor news in the USA, Canada and more.  Read whats happening in your neck of the woods & beyond.

For those who provide updated information in the field of hunting & fishing, please don't hesitate to contact us to get your articles added to our site. 

Top Article
Accomplishing the Turkey Grand Slam on a Budget


Jeff Budz of Florida has completed a Super Slam — killing a wild turkey in each of the 49 states. He also has more Grand Slams. He shares his insight on how to accomplish this realistic goal...
The Best Resource For Turkey Hunting In The Nation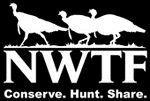 What we do in the coming decades will be instrumental in not only enhancing wild turkey populations but also in the continuation of hunting and quality wildlife habitat for countless species. NWTF is making a difference for wildlife, wild places and our hunting lifestyle....


Iowa 2018 General Spring Turkey Hunting Season Opens April 16
Posted on: 03/21/18



Iowa's spring turkey hunting begins April 7 with a youth-only season, followed by five individual seasons beginning April 16. "Do your scouting before the season and be prepared for all types of weather. It doesn't guarantee success, but you will be in a much better position to...
Wisconsin Waives Fall Turkey Drawing - Licenses on Sale Now
Posted on: 03/21/18



New this year, Wisconsin fall turkey hunters will no longer be required to apply or compete in a drawing for fall turkey harvest authorizations. Instead, one fall turkey harvest authorization will be issued at no additional cost with the purchase of...
Georgia 2018 Statewide Turkey Hunting Season Opens March 24
Posted on: 03/16/18



Georgia turkey hunters ready for the season to open on Saturday, Mar. 24. The Georgia Department of Natural Resources' Wildlife Resources Division expects that the 2018 season will be better than 2017. With a bag limit of three gobblers per season, hunters have from...
Kansas Westar Energy Invites Area Youth To Guided Turkey Hunts
Posted on: 03/16/18



Westar Energy invites eligible Kamsas youth to participate in spring turkey hunts April 1-17 at Jeffrey Energy Center, 7 miles north of St. Marys. The youth-season event – open to novice hunters age 12 to 16 who have never harvested a turkey – is supported by...
Kentucky 2018 Statewide Turkey Hunting Season Opens April 14 -- Scouting is Key
Posted on: 03/16/18



In Kentucky, hunters still have ample time to scout and develop a game plan to increase their odds of success in the upcoming spring turkey season. This year, Kentucky's youth-only season is the weekend of April 7-8. The start of the 23-day general statewide season follows on April 14. It ends May 6. Start at the computer then...
For Texas Hunters Patience is Key for Upcoming Spring Turkey Season
Posted on: 03/16/18



Patience as much as skill will be tested during the opening days of this year's spring turkey season, as Texas hunters may be forced to wait out the natural pecking order to get a gobbler's attention. Recent field observations suggest hens are slowly becoming receptive, and breeding activity should be peaking over the next few weeks. The spring seasons for...
National Spring Turkey Hunting Outlook for 2018
Posted on: 02/27/18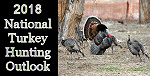 Here is a preview of the 2018 National Spring Turkey Hunting Outlook. Hunters will want to check their state outlook before heading out for gobblers this spring. Also, hunters who are looking to get...