 The country's premier hunting and fishing daily news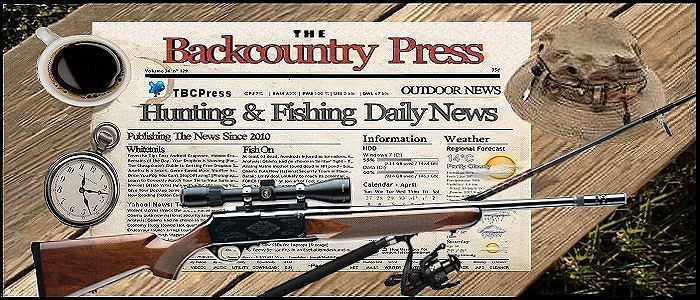 The Backcountry Outdoor News reports the latest hunting & fishing news along with fishing derbies & tournaments

          from:

--- Turkey Hunting News - Submitted by:  Backcountry Outdoor News

The latest news and information for turkey hunting in your neck of the woods and beyond.

The latest news is listed first.

If you are looking for more news please visit our:
ARCHIVES

©  2010 Backcountry Press Outdoor News - All Rights Reserved                                

Disclaimer:  The views expressed on this site are that of the authors and not necessarily that of The Backcountry Press Outdoor News

BACKCOUNTRY  PRESS  is the country's premier daily hunting, fishing & outdoor news in the USA, Canada and more.  Read whats happening in your neck of the woods & beyond.

For those who provide updated information in the field of hunting & fishing, please don't hesitate to contact us to get your articles added to our site. 

Top Article
Accomplishing the Turkey Grand Slam on a Budget


Jeff Budz of Florida has completed a Super Slam — killing a wild turkey in each of the 49 states. He also has more Grand Slams. He shares his insight on how to accomplish this realistic goal...
The Best Resource For Turkey Hunting In The Nation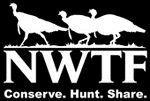 What we do in the coming decades will be instrumental in not only enhancing wild turkey populations but also in the continuation of hunting and quality wildlife habitat for countless species. NWTF is making a difference for wildlife, wild places and our hunting lifestyle....


Missouri Sets 2018 -19 Turkey Hunting dates
Posted on: 12/18/17



At its meeting on Dec. 15, the Missouri Conservation Commission approved recommendations by the Missouri Department of Conservation (MDC) for 2018-2019 turkey-hunting season dates. Spring Youth Portion: April 7 and 8 - Regular Spring Turkey Season: April 16 through May 6 - Fall Firearms Turkey Season: Oct. 1 - 31. 2018 - 2019 archery turkey hunting dates are...
Apply for Utah 2018 Spring Turkey Permits by Dec 27, 2017
Posted on: 12/18/17



If you'd like to hunt wild turkeys on limited-entry units in Utah next spring, you need to submit your application soon. Applications to hunt on limited-entry units are due by 11 p.m. on Dec. 27. The limited-entry hunt will be held in...
Louisiana 2018 Turkey Season Lottery Hunt Applications Now Available
Posted on: 12/13/17



The Louisiana Department of Wildlife and Fisheries (LDWF) is accepting applications for the 2018 turkey season lottery hunts on state wildlife management areas (WMAs). The deadline to submit applications is Feb. 9, 2018. Regular turkey lottery hunts will be held on...
West Virginia 2017 Fall Turkey Hunters Harvest 948 Birds
Posted on: 12/07/17



Fall turkey hunters harvested 948 birds during the 2017 season, according to figures released by the West Virginia Division of Natural Resources. The fall harvest is down 54 percent compared to the 2016 season, but only 23 percent below the five-year average. As predicted in the 2017 Mast Survey and Hunter Outlook, we expected...
Deadline to Apply for Wisconsin 2018 Spring Turkey Hunting is Dec 10
Posted on: 12/06/17



Wisconsin Turkey hunters are reminded to submit their applications before midnight on Dec. 10. These are issued through a preference-based drawing system where Wisconsin residents have preference over non-residents and landowners have preference over non-landowners. Applicants may choose up to...
South Carolina Wild Turkey Reproduction Holding Steady Across the State
Posted on: 12/01/17


This year over 300 South Carolina observers recorded 1866 unique observations, seeing over 10,000 turkeys across the state in July and August. This was the best participation in the survey in ten years. More observations lead to higher quality data and better confidence in the information collected. Although...
Illinois Taking Applications Now for 2018 Spring Turkey Hunting
Posted on: 11/30/17



The Illinois Recreational Access Program (IRAP) is encouraging youth and adult hunters to plan now to enjoy spring turkey hunting during the 2018 Illinois Spring Turkey Season. The application deadline for the first lottery is Dec. 1. To participate...
Hunt Florida Osceola Turkeys for the Holidays
Posted on: 11/17/17



Florida hunters get your Osceola turkey in time for the holidays. Florida is the only place in the world where the Osceola subspecies is found. Hunters may only take bearded turkeys and gobblers, and they must have a turkey permit. The Floriday fall turkey hunting seasons are...
Illinois 2017 Fall Shotgun Wild Turkey Season Harvest Totals 350 Birds
Posted on: 11/08/17



Hunters in Illinois harvested a preliminary statewide total of 350 wild turkeys during the 2017 Fall Shotgun Turkey Season. The 2017 total compares with the statewide fall gun turkey harvest of 385 in 2016. The top counties for fall gun harvest in 2017 were..