The country's premier daily hunting, fishing & outdoor news in the USA, Canada and more.  Read whats happening in your neck of the woods & beyond. Choose your language above and read our news in English, Deutsche, Espanol, Francese, Irish or Italiano




The Backcountry Outdoor News reports the latest hunting and, fishing news along with fishing derbies and tournaments

         from:

---


Whether an event is for freshwater, saltwater, open water or ice fishing, they are listed in our directory. 






©  2010 Backcountry Press Outdoor News - All Rights Reserved                                                                                                                                            Website Design by:


Turkey Hunting News - Submitted by:  The Backcountry Press (TBC Press)

The latest news and information for turkey hunting in your neck of the woods and beyond.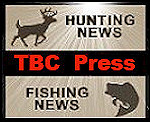 Accomplishing the Turkey Grand Slam on a Budget


Jeff Budz of Florida has completed a Super Slam — killing a wild turkey in each of the 49 states. He also has more Grand Slams. He shares his insight on how to accomplish this realistic goal...
The Best Resource For Turkey Hunting In The Nation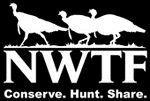 What we do in the coming decades will be instrumental in not only enhancing wild turkey populations but also in the continuation of hunting and quality wildlife habitat for countless species. NWTF is making a difference for wildlife, wild places and our hunting lifestyle....

  Trending Now                                                                                                            More News In Our Archives

New Changes for Wisconsin 2018 Fall Turkey Hunting Season
Posted on: 07/11/18


Starting in 2018, Wisconsin DNR has waived the fall turkey drawing. A fall turkey harvest authorization will be issued with every fall turkey or conservation patron license purchase. Hunters will choose a zone at the time of purchase for which their harvest authorization will be valid. Bonus harvest authorizations, formerly known as leftover tags, will be available for purchase in...
Oregon is 3rd State to Join Coalition Encouraging Hunters to Choose Non-Lead Ammo
Posted on: 07/10/18



Three state wildlife agencies — the Arizona Game and Fish Department, Utah Division of Wildlife Resources, and Oregon Department of Fish and Wildlife — have recently joined The North American Non-Lead Partnership, and at least five sports groups have pledged their support. The North American Non-Lead Partnership works to engage hunters and other wildlife enthusiasts by...
Apply for Wyoming 2018 Limited-Quota Fall Turkey Hunts by July 31
Posted on: 07/06/18



Wyoming is accepting applications for 2018 limited quota fall turkey & sandhill cranehunts July 2 to July 31. Applications for residents and non-residents are available online. Many areas are hunted with a general license (full price), that can be purchased over-the-counter, but some areas have a limited quota license...
Apply for Michigan 2018 Fall Turkey Hunting by Aug 1st
Posted on: 07/05/18



The Michigan fall turkey license application period: July 1 to Aug. 1. Portions of Michigan are open to fall turkey hunting and licenses are available first through a drawing. Hunters may apply for one limited-quota license for a specific hunt unit and date. The season runs...
South Dakota Propose Changes for 2018 Fall Turkey Season
Posted on: 06/23/18



The South Dakota Game, Fish and Parks (GFP) Commission proposed to offer 355 fewer prairie unit and 200 fewer Black Hills turkey licenses for the 2018 fall turkey hunting season. The Commission also proposed to...