 The country's premier hunting and fishing daily news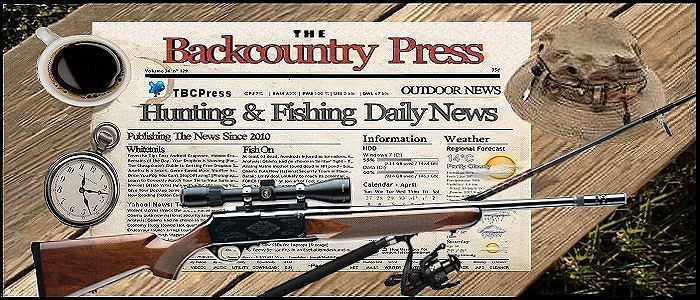 BACKCOUNTRY  PRESS  is the country's premier daily hunting, fishing & outdoor news in the USA, Canada and more.  Read whats happening in your neck of the woods & beyond.

For those who provide updated information in the field of hunting & fishing, please don't hesitate to contact us to get your articles added to our site. 



The Backcountry Outdoor News reports the latest hunting & fishing news along with fishing derbies & tournaments

          from:

--- Post a Tip or Comment About A News Article

  Want to share a comment, idea or experience?

We would love to hear from you.


©  2010 Backcountry Press Outdoor News - All Rights Reserved                                       

Please refer to the News Number (example News-151) when posting so we know what article your commenting about. The News Number is located on the top right corner or bottom right corner of every news page. You can also visit our
BLOG
page and leave a comment or suggestion there.
Comments are reviewed for content. Once approved will be listed on the news page you chose.

Please fill out the form below for all  inquiries

All Fields marked with an asterisk * are required.

Thank you  for reading The Backcountry Press Outdoor News.

Feedback is always welcomed and appreciated.

  Article / News Number: *

    Located top right on page


Connect With Us