Nebraska Wetland Conditions Improve Across Most of the State
Posted on: 10/17/17


Wetland conditions across most of the state have improved recently, according to the Nebraska Game and Parks Commission. On Oct. 11, Game and Parks released an update on the status of Rainwater Basin wetlands, as well as pumping plans for waterfowl hunting seasons. Duck season is open in zones 2 and 4 opened in Oct. 14 in Zone 1 and opens Oct. 26 in Zone 3. The remaining youth waterfowl season is...
Delaware 2017-18 Youth Hunting Days for Waterfowl & Deer
Posted on: 10/16/17



DNREC has designated three upcoming Saturdays as youth hunting days on both public and private lands statewide. Youth waterfowl hunting days for youth hunters ages 10 through 15 will be Oct. 21 and Feb. 10, 2018. Delaware's annual deer hunting day for youth hunters, as well as for non-ambulatory disabled hunters, will be...
Alabama Regular Waterfowl Hunting Season Opens Nov 24
Posted on: 10/12/17



Alabama regular 2017-18 waterfowl hunting season for duck and geese opens Nov 24. Duck, Coot and Merganser: November 24 - November 25 and December 2 - January 28. Geese: October 7 - October 21, November 24 - November 25 and...
Tennessee 2017 Fall Canada Goose Season Opens Oct 14
Posted on: 10/11/17



The upcoming segment of Tennessee's statewide fall Canada goose season will run Oct. 14-31 while the northwest Canada goose zone dates are Oct. 14-18. The northwest Canada zone includes Lake, Obion, and...
California 2017 Waterfowl Hunting Seasons Underway
Posted on: 10/09/17



Hunters have a lot to look forward to this fall as the California 2017 waterfowl season opened Saturday, Oct. 7 in the Northeastern California Zone and on Saturday, Oct. 21 in most other zones. Habitat conditions look good in most areas and...
Delaware Has More Hunting Seasons Opening in October
Posted on: 10/09/17



As more of Delaware's hunting seasons open this month, hunters are reminded that the state now has Sunday deer hunting, with five Sundays open this season, including Sunday, Oct. 8, during muzzleloader and archery seasons. Hunting seasons opening in October are...
Checklist for Kansas Waterfowl Hunters
Posted on: 10/09/17



Whew! The waterfowl hunter's checklist is long, but luckily the wait for Kansas duck seasons is short. Replace decoy weights, check. Locate steel shot shells, check. Make sure wader leaks are fixed, check. Buy 2017 hunting license, federal duck stamp, State Waterfowl permit and HIP permit, check...
Register for Alabama 2017 Youth Deer & Duck Hunts
Posted on: 09/22/17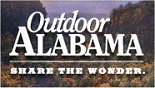 The Alabama Department of Conservation and Natural Resources (ADCNR) announces the youth deer and duck hunt schedules at the M. Barnett Lawley Forever Wild Field Trial Area (FWFTA) in Hale County. The hunts will take place in late November 2017 through January 2018. Registration will be open September 15 through October 31, 2017. In addition...
Colorado 2017-18 Regular Waterfowl Hunting Season Opens Sept 30
Posted on: 09/22/17


The 2017 waterfowl hunting season begins Saturday, Sept. 30, as local lakes and reservoirs become a stop for a variety of migratory birds. Hunters are gearing up to enjoy this exciting and challenging outdoor recreational opportunity. Western Colorado lies within the Pacific Flyway and has split seasons for waterfowl...
Utah 2017-18 Waterfowl Hunting Season Opens Oct 7 -- Outlook Promising
Posted on: 09/22/17


Utah will hold two opening days this year. In the Northern duck hunting zone, the season opens at 7:01 a.m. on Oct. 7, 2017. In the Southern zone, the hunt opens at 7:08 a.m. on Oct. 14, 2017. If you enjoy hunting ducks, geese or swans in Utah, get ready for a good hunt. And give a nod to...
Kansas Duck Hunters Invited to Free Breakfast in Great Bend Oct 7
Posted on: 09/21/17



Duck hunters and friends hitting the marsh on Oct. 7 are invited to stop by the Kansas Wetlands Education Center (KWEC) – located at the southeast corner of Cheyenne Bottoms along K-156 Highway – from 8 a.m. to 12 p.m. for a free Hunter Appreciation Breakfast. New this year will be a free dog retrieving demo with...
Massachusetts 2017-18 Regular Waterfowl Season Opens Oct 9
Posted on: 09/21/17



Massachusetts 2017-18 regular waterfowl season for ducks & geese opens Oct 9 and runs through Nov 25 in the Central Zone.. NEW BAG LIMITS: The American Black Duck daily bag limit has been increased to 2 birds, and the Northern Pintail daily bag limit has been decreased to...
Maine 2017-18 Waterfowl Opens Oct 2 in South & Costal Zones
Posted on: 09/21/17


Maine 2017-18 waterfowl season has opened in the North Zone Sept 25 - Dec 2nd. Duck and goose season opens in the South and Costal Zones Oct 2 - Oct 14. Hunting hours on migratory game birds are from 1/2 hour before sunrise to sunset daily. The use or possession of ammunition loaded with other than nontoxic shot while hunting wild ducks, geese, brant, rails, or coots is...