The country's premier daily hunting, fishing & outdoor news in the USA, Canada and more.  Read whats happening in your neck of the woods & beyond.




The Backcountry Outdoor News reports the latest hunting and, fishing news along with fishing derbies and tournaments

         from:

---


©  2010 Backcountry Press Outdoor News - All Rights Reserved                                                                                                                                           Website Design by:


Add A Fishing Derby, Tournament or Contest To Our Directory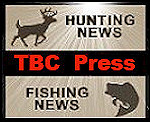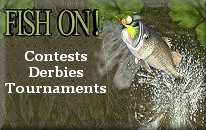 If you have a fishing event that you would like to add, we would be happy to list it in our Fishing Derbies, Contests or Tournaments directory. A regular listing is FREE, just follow a few simple steps below.  Your event MUST have a website or Facebook Page for information and sign up to be entered in our data base.


If you would like to be listed in our BASS, CATFISH or WALLEYE fishing clubs just state that in comments above.

If you would like to add your fishing Derby, Tournament or Contest in our FEATURED EVENTS, run a Text Ad or have your LOGO listed on the right side of your states fishing page see
Advertise With Us
or
Contact Us
.