 The country's premier hunting and fishing daily news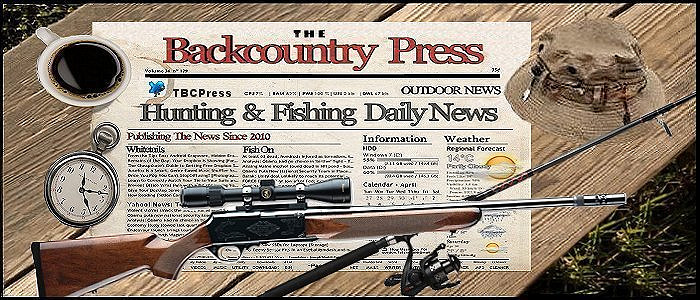 BACKCOUNTRY  PRESS  is the country's premier daily hunting, fishing & outdoor news in the USA, Canada and more.  Read whats happening in your neck of the woods & beyond.

For those who provide updated information in the field of hunting & fishing, please don't hesitate to contact us to get your articles added to our site. 



The Backcountry Outdoor News reports the latest hunting & fishing news along with fishing derbies & tournaments

          from:

--- Hunter Safety -- Tree Stand Safety Tips

Submitted by:  Backcountry Outdoor News

©  2010 Backcountry Press Outdoor News - All Rights Reserved                                       

Disclaimer:  The views expressed on this site are that of the authors and not necessarily that of The Backcountry Press Outdoor News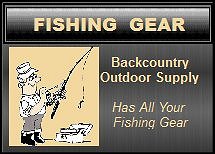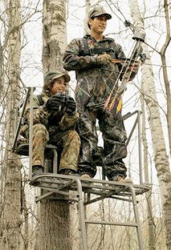 The tree stand is one of the most popular pieces of hunting equipment. Using tree stands can be dangerous if they are used incorrectly or carelessly. Tree stand accidents are the leading cause of hunter injuries in Maryland.

Nationally, including Maryland, over 50% of all hunting accidents are tree stand related. Most tree stand accidents occur in transition from a climbing device to the tree stand and from the tree stand onto the climbing device. Other injuries occur when the tree stand fails (usually home made stands) or from incorrect installation of a manufactured stand.

Please follow these safety tips.

Your life or livelihood may depend on it.

Always read, understand and practice the manufacturer's recommendations before using any climbing equipment or tree stand.

Check permanent tree stands every year before hunting from them. Replace any worn or weak lumber.

Check your equipment before and during the season for loose, broken or worn parts.

Use updated equipment. Newer tree stand equipment is solid, safe and secure.

Always practice installing a hang-on tree stand at ground level before attempting an elevated installation.

Always use a fall restraint system while climbing a tree.

Only climb healthy trees.

Use your climbing device or tree stand for support; branches may give way under your weight.

Use three points of contact with the tree or climbing device for a secure hold.

Climb higher than your stand and step down onto it. Climbing up into the stand can dislodge it causing a fall.

Wear boots with non-skid soles. Steps or platforms may be slippery in rain, sleet, or snow.

Never carry anything while you are climbing. Use a haul line to get hunting devices and other equipment into and out of your stand. Make sure guns and crossbows are unloaded and broadheads are covered prior to raising or lowering firearms, crossbows, or bows with a haul line.

As a precautionary measure, clear the ground of debris below your stand and climbing device.

If you are sleepy, climb down from your stand and hunt from the ground.

Leave a hunting plan with a responsible adult. Include specifically where you will hunt and when you will return. Draw a map to better explain your location. If no one is available for you to tell, leave this information at your camp or in your vehicle for rescuers to find.

Carry a survival pack with you that you keep on your person. This should include a whistle, cell phone, flashlight, and a basic first aid kit.

More information and an online course on tree stand safety is available at www.tmastands.com.



Connect With Us