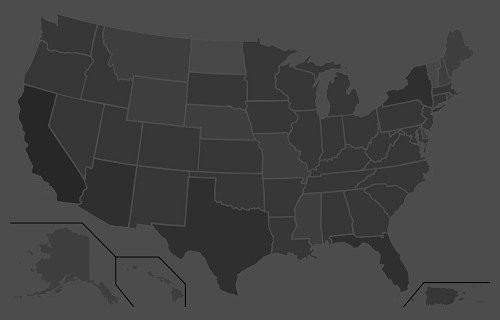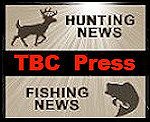 Welcome To Migratory Bird / Waterfowl  Hunting

The latest news and information for ducks, geese & other waterfowl hunting in your neck of the woods and beyond.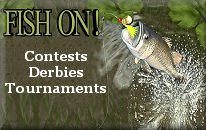 ---
©  2020  TBC Press - All Rights Reserved                                                                                                                                                                                           Website Design by:


Includes: All ducks (including early teal, sea ducks & wood ducks), geese, sandhill crane, woodcocks, swans and other migratory waterfowl


  Trending Now                                                                                                            More News In Our Archives

Helpful Hints for Waterfowlers to Improve Hunting Success

Would you like to improve your waterfowling success and make each trip a bit safer and more enjoyable? These 30 tips from Ducks Unlimited could help. First, Avoid Foul Weather Fowl-ups - Duck caller reeds sometimes freeze or stick in frigid weather. Prevent gum-ups by using a product such as Rain-X or Aquapel that's made to deter rain, snow and ice buildup on windshields. A few drops rubbed on...
Keep Your Bird Dogs Safe in Cold Weather - Follow These Tips

Pay special attention to your bird dogs when the temps dip on late-season hunts. Our bird dogs give 100 percent, and often they don't know when to stop. We love that about them, but the responsibility to protect them is on our shoulders. And it's not just big water that can be dangerous....
AGFC sets 2022-24 Waterfowl Season
Posted by TBC Press on: 06/07/22

The Arkansas Game and Fish Commission recently approved a package of regulations changes that included the adoption of a new waterfowl season structure, beginning with the 2022-24 seasons. Ther are also some upcoming regulation changes. The upcoming 2022-23 waterfowl season will follow the same format as last season, with the following dates...
Apply Now For A Georgia 2022 Quota Hunt - Deadlines vary depending on hunt type.
Posted by TBC Press on: 06/07/22

As of June 1, hunters can apply electronically for quota hunts including youth, deer, alligator, waterfowl, dove and turkey, according to the Georgia Department of Natural Resources' Wildlife Resources Division. "Interested in participating in a quota hunt this year? Be sure to take note of quota hunt deadlines and get that application in before that date. Application deadlines vary depending on hunt type such as...
Georgia 2022 Migratory Bird Hunting Seasons Approved
Posted by TBC Press on: 06/07/22

Time to make your duck, dove and goose hunting plans for the year. The 2022-2023 migratory bird season hunting dates and regulations were recently approved by the Board of Natural Resources, according to the Georgia Department of Natural Resources' Wildlife Resources Division (WRD). "One notable change to the migratory bird regulations this year is a change to the waterfowl hunting season. The second split for duck season will begin the first...
LDWF Accepting 2022 Houseboat Lottery Applications through Aug 11
Posted by TBC Press on: 06/07/22

The Louisiana LDWF is accepting lottery applications for houseboat mooring sites on Atchafalaya Delta Wildlife Management Area (WMA) for the 2022-23 hunting season. Applications will be accepted through Aug. 11, 2022. Permits issued for selected applicants will be valid from Sept. 1, 2022-March 16, 2023. Year round mooring is not permitted on Atchafalaya Delta WMA. LDWF will permit up to approximately 60% of the available sites at...