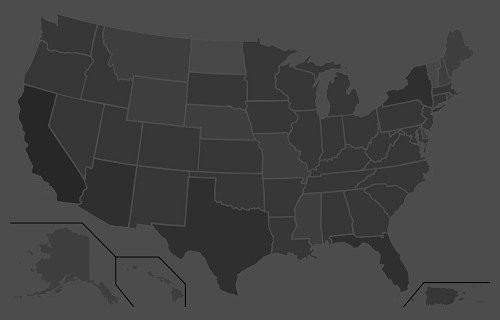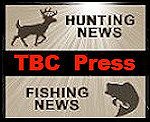 Welcome To Big Game Hunting

The latest news and information for big game hunting in your neck of the woods and beyond.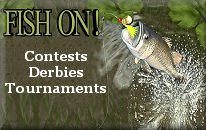 ---
©  2020  TBC Press - All Rights Reserved                                                                                                                                                                                           Website Design by:


Includes: Alligator, Bear, Caribou, Moose, Mountain Lion, Muskox, Bighorn Sheep, Mountain Goat, Bison and Wolf.

A Hunters Pre-Season Checklist
Posted on: 08/18/18

You are a hunter. Your thoughts are now drifting toward cool, crisp mornings, falling leaves and maybe a bit of snow cover on the ground. It is time to do your homework. Here is a handy, but extensive checklist for you to use to make certain that you are fully prepared when your hunting season arrives...
Hunting Gear Checklist for Big Game
Posted on: 08/18/18

Big game hunting needs some amount of seriousness. Planning is necessary due to the risks involved like high altitude, cold weather, exhaustion and fatigue, and attacks from wild animals. Common among the big game animals in North America are moose, elk, deer, caribou, buffalo, big horn sheep, mountain lion and bears. The Hunting Gear Checklist for Big Game covers the necessary hunting equipment needed in the field to transport and perserve your trophy...

  Trending Now                                                                                                            More News In Our Archives

Apply Now For A Georgia 2022 Quota Hunt - Deadlines vary depending on hunt type.
Posted by TBC Press on: 06/07/22

As of June 1, hunters can apply electronically for quota hunts including youth, deer, alligator, waterfowl, dove and turkey, according to the Georgia Department of Natural Resources' Wildlife Resources Division. "Interested in participating in a quota hunt this year? Be sure to take note of quota hunt deadlines and get that application in before that date. Application deadlines vary depending on hunt type such as...
Maine 2022 Moose Lottery Drawing to be Held in Jackson June 11
Posted by TBC Press on: 06/07/22

It's a return to the in-person moose drawing tradition in Maine. This year, the drawing will be held in Jackman June 11, 2022 at the Jackman Town Office Grounds, 10:00 AM-6:00 PM. Local businesses will be featuring live music and specials Friday & Saturday to celebrate the event. The event will highlight the region's outdoor sporting heritage and include...
Nebraska Accepting Applications for the 2022 Bighorn Sheep Lottery till Aug 5th
Posted by TBC Press on: 06/07/22

Nebraska residents have the opportunity at a once-in-a-lifetime hunt. Enter for the chance to harvest a full-curl ram in the beautiful Pine Ridge this December. Applications must be received in the Lincoln office or submitted online by Aug. 5, 2022. Only Nebraska residents are eligible to apply. The winner of the lottery permit will receive up to four days of free guide service from Game and Parks staff and up to four days and nights of meals and lodging at...
FWC Accepting Applications for 2022 Alligator Hunt Lottery
Deadlines Pending (phase II, III & IV)
Posted by TBC Press on: 05/19/22

Florida FWC approved changes to Florida's statewide alligator hunt. Application periods begin at 10 a.m. EST on the first day indicated for the period and run through 11:59 p.m. EST on the last day. Approved changes regarding the statewide alligator hunt include increasing hunt hours from 17 per day to a full 24-hours of hunting during the day. The increase in hunting hours allows additional flexibility for planning alligator hunting tips. Changes also include ....
Apply for LDWF 2022 Alligator Lottery by June 30
Posted by TBC Press on: 05/19/22

The Louisiana LDWF will conduct alligator lottery harvests on 21 LDWF Wildlife Management Areas (WMAs), 28 public lakes and one U.S. Army Corp of Engineers (USACE) property Aug. 31-Nov. 5, 2022. Applications are now available and are due by June 30. Only one alligator lottery application may be submitted per customer. Applicants must be legal Louisiana residents and 16 years of age or older. If selected, you will be required to purchase an...
MDC Accepting Applications for 2022 Elk-Bear-Hunting Permits
Posted by TBC Press on: 05/04/22

The Missouri Department of Conservation (MDC) encourages Missouri hunters to apply for elk-hunting and bear-hunting permits in May. MDC will offer five permits to hunt bull elk in Missouri this fall with at least one permit allocated for qualifying area landowners and the remaining permits for the general public. MDC will also offer 400 permits for the taking of a maximum of 40 black bears during...
SCDNR Accepting Applications for the 2022 Public Alligator Lottery
Posted by TBC Press on: 05/04/22

The SCDNR is accepting applications for the public alligator lottery through June 15th at 5:00 pm. A $10 nonrefundable application fee is required to apply. A randomized computer drawing based on a preference point system will determine the selection of hunters. This year's public alligator season will begin at 12 p.m. (noon) on Sept. 10th and run until 12 p.m. (noon) on Oct. 8th. The deadline to apply is 5 p.m. on June 15th. Tag fees, if selected, are...