The Backcountry Outdoor News reports the latest hunting and, fishing news along with fishing derbies and tournaments

         from:

---


©  2010 Backcountry Press Outdoor News - All Rights Reserved                                                                                                                                             Website Design by:

Fishing Contests, Derbies & Tournaments for Kansas (KS)

More events added throughout the season, so stop back often to see what's happening in this neck of the woods.




If your looking for an exciting way to have more fun fishing.

If you belong to a fishing organization or club, we may have your venues listed.

Add a contest, derby or tournament FREE to our data base.

Choose your language above and read our news in English, Deutsche, Espanol, Francese, Irlandesi or Italiano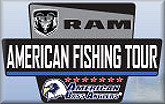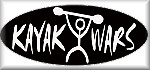 USA Fishing Contests, Derbies & Tournaments Directory



Whether an event is for freshwater, saltwater, open water or ice fishing, they are listed in our directory.  The Backcountry Press makes every effort to have the most complete, up-to-date directory of fishing venues.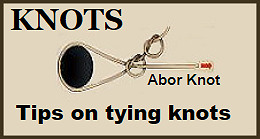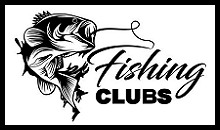 KANSAS
---
DECEMBER
---
Dec 15 -- Kayak Wars -- all legal waters statewide -- website


---
JANUARY 2019
---
---
FEBRUARY
---
Feb 15 -- Kayak Wars -- all legal waters statewide -- website
Feb 15 -- River Bassin Tournament Trail - Online Tournament -- statewide - all legal waters -- website

---
Feb 22 -- Kayak Wars -- all legal waters statewide -- website
Feb 22 -- River Bassin Tournament Trail - Online Tournament -- statewide - all legal waters -- website


---
MARCH
---
March 1 -- Kayak Wars -- all legal waters statewide -- website
March 1 -- River Bassin Tournament Trail - Online Tournament -- statewide - all legal waters -- website

---
March 8 -- Kayak Wars -- all legal waters statewide -- website
March 8 -- River Bassin Tournament Trail - Online Tournament -- statewide - all legal waters -- website

---
March 15 -- Kayak Wars -- all legal waters statewide -- website
March 15 -- River Bassin Tournament Trail - Online Tournament -- statewide - all legal waters -- website

---
March 23 -- Kayak Wars -- all legal waters statewide -- website
March 23 -- River Bassin Tournament Trail - Online Tournament -- statewide - all legal waters -- website

---
March 29 -- Kayak Wars -- all legal waters statewide -- website
March 29 -- River Bassin Tournament Trail - Online Tournament -- statewide - all legal waters -- website

---
March 30 -- American Bass Anglers - KS Div 66 AFT -- El Dorado, KS - Bluestem #1 Launch -- website
March 30 -- Cabelas King Kat -- Milford, KS - Milford Lake -- website