The country's premier daily hunting, fishing & outdoor news in the USA, Canada and more.  Read whats happening in your neck of the woods & beyond. Choose your language above and read our news in English, Deutsche, Espanol, Francese, Irish or Italiano




The Backcountry Outdoor News reports the latest hunting and, fishing news along with fishing derbies and tournaments

         from:

---


©  2010 Backcountry Press Outdoor News - All Rights Reserved                                                                                                                                           Website Design by:


Kansas 2018 Governor's Ringneck Classic Nov 15-18 in Colby

Submitted by:  Backcountry Press Outdoor News

Posted on: 08/09/18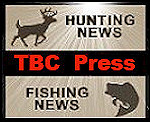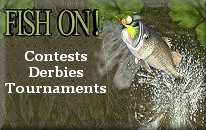 The 2018 Kansas governor's ringneck classic is Nov 15-18 in Colby again this year. Pheasant hunters from several states are expected to participate in the effort to bring awareness and dollars to wild pheasant hunting and conservation in Kansas. 

We are looking forward to a great hunt weekend with all the standard events including; Thursday Welcome Reception, Friday Trap Shoot Competition, Governor's Reception and Auction, Saturday Hunt and The Classic Dinner, and a Sunday Bonus Hunt.

Our Classic Club Member registration fee is $950.  This includes all expenses except your travel and hunting license.  There will be an opportunity to purchase a hunting license during registration.

To reserve your spot, please send in your registration by September 1, 2018. 

Image courtesy of KS fish & game

# # # #

Disclaimer:  The views expressed on this site are that of the authors and not necessarily that of TBC Press