The country's premier daily hunting, fishing & outdoor news in the USA, Canada and more.  Read whats happening in your neck of the woods & beyond. Choose your language above and read our news in English, Deutsche, Espanol, Francese, Irish or Italiano




The Backcountry Outdoor News reports the latest hunting and, fishing news along with fishing derbies and tournaments

         from:

---


©  2010 Backcountry Press Outdoor News - All Rights Reserved                                                                                                                                           Website Design by:


Register for Kentucky 2018 Mentor-Youth Dove Hunts by Aug 17

Submitted by:  Backcountry Press Outdoor News

Posted on: 08/09/18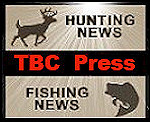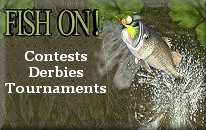 Registration for the popular mentor-youth dove hunts offered by the Kentucky Department of Fish and Wildlife Resources is open and continues through
Aug. 17.
Registration is available online only at the Kentucky Fish and Wildlife website,
https://app.fw.ky.gov/MentorHunt/doveMentorHunt.aspx
.
"People have two weeks to apply," said Wes Little, migratory bird biologist for Kentucky Fish and Wildlife. "Mentors must go online and complete the registration. They can go back to the website on Aug. 24 to check if they were drawn for the mentor hunt. Fields are assigned by random computer drawing."

The mentor-youth dove hunts this year fall on opening day, Sept. 1. Kentucky will offer five mentor-youth dove hunting fields in Ballard County, Union County, Grant County, Mercer County and Lincoln County.

The mentor-youth hunts are open to adults accompanied by youth 15 and younger. Each mentor may take up to two youth, but only two shotguns are allowed per assigned field location. The adult may hunt and it is not necessary for the youth to hunt.

Hunting groups must check in prior to hunting and check out before leaving the field with Kentucky Fish and Wildlife staff.

Image courtesy of KY fish & game

# # # #

Disclaimer:  The views expressed on this site are that of the authors and not necessarily that of TBC Press