The country's premier daily hunting, fishing & outdoor news in the USA, Canada and more.  Read whats happening in your neck of the woods & beyond. Choose your language above and read our news in English, Deutsche, Espanol, Francese, Irish or Italiano




The Backcountry Outdoor News reports the latest hunting and, fishing news along with fishing derbies and tournaments

         from:

---


©  2010 Backcountry Press Outdoor News - All Rights Reserved                                                                                                                                           Website Design by:


Minnesota 2018 Governor's Pheasant Hunting Opener Oct 12-13

Submitted by:  Backcountry Press Outdoor News

Posted on: 08/09/18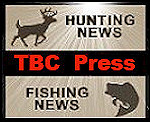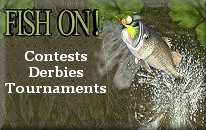 The eighth annual Minnesota Governor's Pheasant Hunting Opener, which was initiated by Gov. Mark Dayton in 2011 is scheduled to be held Oct. 12-13, 2018 in Luverne at Grand Prairie Events.

Previous host communities have been Montevideo (2011 and 2016), Marshall (2012 and 2017), Madelia (2013), Worthington (2014) and Mankato (2015). The event features the many hunting, recreational and travel opportunities that host communities have to offer visitors.

The purpose of the event is to focus on Minnesota's hunting heritage, cultural traditions and the economic impact of the sport, as well as to generate associated travel and tourism.

Social hour begins at 5 p.m., followed by the banquet at 6 p.m. The program will run from 7 p.m. – 8:30 p.m.

Tickets to the banquet are $40 each and available until sold out, at the Luverne Area Chamber & CVB, or by calling 507-283-4061.

Image courtesy of MN fish & game

# # # #

Disclaimer:  The views expressed on this site are that of the authors and not necessarily that of TBC Press