The country's premier daily hunting, fishing & outdoor news in the USA, Canada and more.  Read whats happening in your neck of the woods & beyond. Choose your language above and read our news in English, Deutsche, Espanol, Francese, Irish or Italiano




The Backcountry Outdoor News reports the latest hunting and, fishing news along with fishing derbies and tournaments

         from:

---


©  2010 Backcountry Press Outdoor News - All Rights Reserved                                                                                                                                           Website Design by:


Apply for New Mexico 2018 Special Sandhill Crane and Pheasant Hunts by Aug 22

Submitted by:  Backcountry Press Outdoor News

Posted on: 08/09/18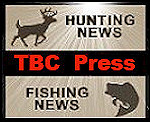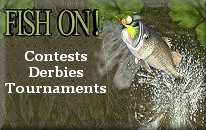 The New Mexico Department of Game and Fish began accepting applications for special Sandhill crane and pheasant permits 10 a.m. on Wednesday, July 18.

The application deadline for special crane and pheasant permits is 5 p.m. Aug. 22.

Successful applicants must have a game hunting license and applicable stamp(s) in addition to their draw permit. Successful Sandhill crane applicants also must have a Harvest Information Program (HIP) number.

Image courtesy of Field-gundogmag

# # # #

Disclaimer:  The views expressed on this site are that of the authors and not necessarily that of TBC Press