The country's premier daily hunting, fishing & outdoor news in the USA, Canada and more.  Read whats happening in your neck of the woods & beyond. Choose your language above and read our news in English, Deutsche, Espanol, Francese, Irish or Italiano




The Backcountry Outdoor News reports the latest hunting and, fishing news along with fishing derbies and tournaments

         from:

---


©  2010 Backcountry Press Outdoor News - All Rights Reserved                                                                                                                                           Website Design by:


Apply for California Apprentice Deer Hunt in San Luis Obispo County by Aug 20

Submitted by:  Backcountry Press Outdoor News

Posted on: 07/11/18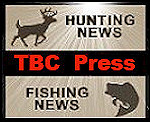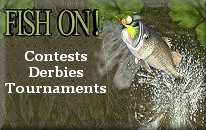 Three apprentice junior hunters will be chosen by lottery. Selected junior license holders must possess an A zone deer tag and must be accompanied by an adult. Participants will receive classroom, range and field training in gun handling techniques and safety, deer hunting and game care. Hunts will be led by ASC volunteers. ASC and CRF will provide breakfast, lunch and dinner on Saturday, as well as breakfast and lunch on Sunday.

Successful applicants will be notified by phone and will receive additional information, including maps and special regulations, prior to the hunt.

The two-day buck hunt, which is being offered in cooperation with the Avenales Sportsmen's Club (ASC) and the Chimineas Ranch Foundation (CRF), will be held on Sept. 15 and 16 on the 30,000-acre reserve in San Luis Obispo County. Mandatory hunter orientation will take place in the evening on Friday, Sept. 14. Overnight lodging will be available at the main ranch house on the ecological reserve on both Friday and Saturday nights.

Stock Image courtesy of CDFW

# # # #

Disclaimer:  The views expressed on this site are that of the authors and not necessarily that of TBC Press

The California Department of Fish and Wildlife (CDFW) is
offering a drawing for an apprentice deer hunt
for junior license holders on the Chimineas Unit of the Carrizo Plains Ecological Reserve.
The application deadline is Monday, Aug. 20
.
The hunt will be entitled Carrizo Plain ER – Chimineas Unit Apprentice Deer Hunt.  Please note that this hunt option can only be viewed using a junior hunter's GO ID.