The country's premier daily hunting, fishing & outdoor news in the USA, Canada and more.  Read whats happening in your neck of the woods & beyond. Choose your language above and read our news in English, Deutsche, Espanol, Francese, Irish or Italiano




The Backcountry Outdoor News reports the latest hunting and, fishing news along with fishing derbies and tournaments

         from:

---


©  2010 Backcountry Press Outdoor News - All Rights Reserved                                                                                                                                           Website Design by:


Most Montana FWP Region 7 Fishing Access Sites Accessible Again

Submitted by:  Backcountry Press Outdoor News

Posted on: 07/11/18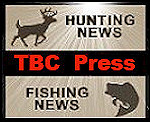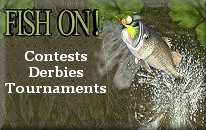 As of Monday July 9, 2018, Myers Bridge FAS near Hysham, East Rosebud FAS near Forsyth and Black Bridge FAS near Glendive had some flood waters remaining.

The access road to Myers Bridge is partially flooded, and the road to the boat ramp is blocked by flooding, limiting traffic to walk-in only. East Rosebud has no current flooding in the day use/boat ramp area, but the campground is still inaccessible due to flooding and downed trees. Entrance is walk-in only. The road to Black Bridge is partially flooded, and a portion of the site is blocked to vehicle traffic.

There is no known flooding or impediments to access at any of the other FAS in Region 7.

River levels are still high, so recreationists are urged to use extreme caution. Also, FWP urges that people are mindful of increasing temperatures and fire danger.

Stock Image courtesy of Outdoor Life Magazine

# # # #

Disclaimer:  The views expressed on this site are that of the authors and not necessarily that of TBC Press

Most of the Fishing Access Sites across Montana Fish, Wildlife & Parks Region 7 are accessible again, according to FWP staff.

Anglers and recreationists have waited patiently for Yellowstone River levels to subside a bit so they can access campsites, boat ramps and shoreline.

With recent heavy rains and continuing spring runoff, flooding had impacted access to some sites, but the river has dropped and hot weather has arrived, leaving only three known FAS with flooding issues.