The country's premier daily hunting, fishing & outdoor news in the USA, Canada and more.  Read whats happening in your neck of the woods & beyond. Choose your language above and read our news in English, Deutsche, Espanol, Francese, Irlandesi or Italiano




The Backcountry Outdoor News reports the latest hunting and, fishing news along with fishing derbies and tournaments

         from:

---


©  2010 Backcountry Press Outdoor News - All Rights Reserved                                                                                                                                           Website Design by:


Hawaii is 1st USA State to Ban Coral-Damaging Sunscreen

Submitted by:  Backcountry Press Outdoor News

Posted on: 07/10/18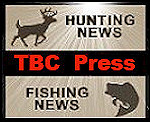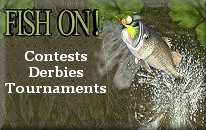 By penning a historic bill this week, Hawaii will become the first U.S. state to ban the sale of coral-damaging sunscreen that contains chemicals known to destroy coral reefs.

A
press release
states, the legislation will take effect beginning January 1, 2021. 
Starting then, the bill bans the sale, offer of sale, or distribution in the State of any sunscreen containing oxybenzone or octinoxate, or both, without a prescription issued by a licensed healthcare provider to preserve marine ecosystems."

This is exceptionally good news for our ocean environments, however, making the switch to a new brand of sunscreen that fits this bill, might be a taller task than you would think.
So you don't have to go through the sunscreen isle with a fine-tooth comb
,
Men's Health
gathered a few bottles that are oxybenzone-free, including Aveeno Baby sunscreen, Bare Republic Mineral Baby Sunscreen Stick, and All Good Natural Sport Sunscreen Lotion.
Hawaii Governor, David Ige, was
reported stating
the following at the bill signing:
"We are blessed in Hawaii to be home of some of the most beautiful natural resources on the planet, but our natural environment is fragile and our own interaction with the Earth can have everlasting impacts, and this bill is a small first step worldwide to really caring about our corals and our reefs in a way that no one else anywhere in the world has done."

Stock Image  courtesy of https://www.jpl.nasa.gov/news/news.php?feature=6793

# # # #

Disclaimer:  The views expressed on this site are that of the authors and not necessarily that of TBC Press