The country's premier daily hunting, fishing & outdoor news in the USA, Canada and more.  Read whats happening in your neck of the woods & beyond.




The Backcountry Outdoor News reports the latest hunting and, fishing news along with fishing derbies and tournaments

         from:

---







©  2010 Backcountry Press Outdoor News - All Rights Reserved                                                                                                                                           Website Design by:


Maryland Seeks Input on 2018-2020 Proposed Hunting/Trapping Seasons

Submitted by:  Backcountry Press Outdoor News

Posted on: 06/12/18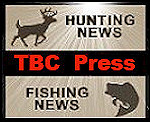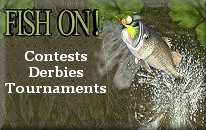 Disclaimer: The views expressed on this site are that of the authors and not necessarily that of TBC Press

Highlights of propsed changes include:

Open Seasons, Bag Limits for Game Birds and Game Animals -- The purpose of this action is to establish the season dates and bag limits for the 2018-2019 and 2019-2020 hunting seasons for forest game, upland game, fur-bearing mammals, white-tailed deer, and sika deer. Season dates and bag limits for most species are similar to previous hunting seasons with some exceptions.

BLACK BEAR

The black bear hunting season will be increased in length by one day by adding one additional day to the end of the season. The previous black bear hunting season was four days long, Monday through Thursday, and this change would set the hunting season at five days.

PHEASANT AND TURKEY

The daily bag limit for pheasant will go from one bird to two birds, either sex, and the season will be extended to coincide with the end of small game season. The fall turkey season will be extended by one day. The season will begin on the last Saturday in October and last nine days, ending on the first Sunday of November.

WHITE-TAILED AND SIKA DEER

The statewide deer bag limit will now be two antlered deer. Hunters will be eligible to take a third antlered deer in Region B only with the purchase of a Bonus Antlered Deer Stamp.

No more than one antlered deer can be taken in a weapon season unless the Bonus Antlered Deer Stamp is used. The antler point requirement will change to allow a hunter to harvest only one antlered white-tailed deer that does not meet the minimum point restriction. Antlerless hunting opportunity on Public Land in Region A will be increased by allowing either sex deer to be harvest during the early muzzleloader season. The Region B archery bag limit will go from unlimited to fifteen.

"The public suggestions have proven instrumental in shaping this regulatory packet," Wildlife and Heritage Service Director Paul Peditto said. "As a result, we have been able to adapt our original concepts to make them more desirable to our stakeholders, while maintaining the scientific integrity of our wildlife management concepts."

Feedback can also be given by calling Karina Stonesifer at 301-777-2136, by fax to 301-777-2029, by emailing
karina.stonesifer@maryland.gov
or by written correspondence to Maryland Department of Natural Resources, Wildlife and Heritage Service, 580 Taylor Avenue, E-1, Annapolis MD 21401.
The comment period will close July 9, 2018.

Stock Image

# # # #

The Maryland Department of Natural Resources is now accepting public comment on proposed hunting and trapping seasons for 2018-2019 and 2019-2020.

The proposed regulations were published in the Maryland Register June 8, and would establish hunting season dates and bag limits for deer, bear, wild turkey, and small game species such as squirrels and rabbits. The prospective rules also outline hunting and trapping seasons and bag limits for furbearers such as beaver, muskrat, fox and raccoon.