The country's premier daily hunting, fishing & outdoor news in the USA, Canada and more.  Read whats happening in your neck of the woods & beyond.




The Backcountry Outdoor News reports the latest hunting and, fishing news along with fishing derbies and tournaments

         from:

---


©  2010 Backcountry Press Outdoor News - All Rights Reserved                                                                                                                                           Website Design by:


Deadline to Apply for Arizona 2018 Fall Hunts is June 12

Submitted by:  Backcountry Press Outdoor News

Posted on: 06/11/18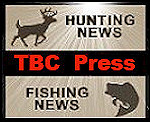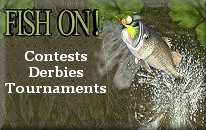 The Arizona Game and Fish Department (AZGFD) encourages hunters to apply online now for 2018 hunt permit-tags issued through the draw process for deer, fall turkey, fall javelina, bighorn sheep, fall bison and pheasant.

All online applications must be received no later than 11:59 p.m. (Arizona time) Tuesday, June 12.

To apply online, visit
https://draw.azgfd.gov/
and scroll down to "Apply for a Draw." As a reminder, applicants must possess a valid Arizona hunting license to apply online for a hunt permit-tag. That license must be valid on the last day of the online application period (June 12). Licenses are available
online
and at department offices and license dealers statewide.
Customer service representatives will be available at all statewide offices until 5 p.m. for those who need assistance filling out an online application. Online application assistance only will be offered until 6 p.m. Tuesday by calling (623) 236-7424.

Meanwhile, the department encourages all online applicants to sign up for a free AZGFD
portal account
. That's also where draw results will be posted once the process is completed.
Another benefit to having a portal account is being able to purchase
PointGuard
when applying online for a hunt permit-tag. PointGuard ensures that if a successful online applicant is unable to participate in a hunt for any reason, the accumulated bonus points that were expended to draw that hunt permit-tag will be reinstated. PointGuard is $5 per species, per applicant, purchased at the time of completing the online application, or prior to the online application period deadline.
For questions about creating a portal account, call the department at (602) 942-3000 and press "7."

Image courtesy of WI fish & game

# # # #

Disclaimer:  The views expressed on this site are that of the authors and not necessarily that of TBC Press