The country's premier daily hunting, fishing & outdoor news in the USA, Canada and more.  Read whats happening in your neck of the woods & beyond.




The Backcountry Outdoor News reports the latest hunting and, fishing news along with fishing derbies and tournaments

         from:

---


©  2010 Backcountry Press Outdoor News - All Rights Reserved                                                                                                                                           Website Design by:


Kentucky Quota Elk Drawing Results Available May 15

Submitted by:  Backcountry Press Outdoor News

Posted on: 05/11/18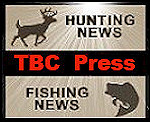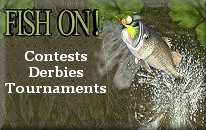 Search Our Site
Kentucky received a record number of applications submitted by more than 35,000 people from as far away as Alaska and Hawaii. Now it is time to learn who has won the highly sought-after opportunity.

The names of those selected for the quota hunts will be first revealed at a special event set for noon (Eastern time), May 15, at the Mountain Arts Center in Prestonsburg.

Admission is $5. The event will include vendors and giveaways for those in attendance. Visit the Mountain Arts Center website at
www.macarts.com
or call (606) 889-9125 for more information.
The Mountain Arts Center will broadcast the names of hunters selected live on Facebook for those unable to attend in person. To access the livestream, visit the center's Facebook page at
facebook.com/MountainArtsCenter
.
Starting at 5 p.m. (Eastern time) that day, applicants also can visit the
My Profile
link on the Kentucky Department of Fish and Wildlife Resources' website (
fw.ky.gov)
to check their status. Drawn hunters also will receive notification via a postcard from the department.
Kentucky offers firearms, archery and crossbow hunts for elk each year. Residents and nonresidents are eligible to apply for these quota hunts. The application period runs from Jan. 1 through April 30. Hunters can submit one application for each of the four permit types, but can only be drawn for one hunting permit.

At least 90 percent of elk permits are drawn for residents with up to 10 percent going to nonresidents. This year, 21,494 residents and 14,208 non-residents applied for an elk permit. Although hunters can apply for multiple permits, they may only be drawn for one permit.

Stock Image

Disclaimer:  The views expressed on this site are that of the authors and not necessarily that of TBC Press