The country's premier daily hunting, fishing & outdoor news in the USA, Canada and more.  Read whats happening in your neck of the woods & beyond.




The Backcountry Outdoor News reports the latest hunting and, fishing news along with fishing derbies and tournaments

         from:

---


©  2010 Backcountry Press Outdoor News - All Rights Reserved                                                                                                                                           Website Design by:


Mississippi 2018 Spring Squirrel Hunting Season Opens May 15

Submitted by:  Backcountry Press Outdoor News

Posted on: 05/11/18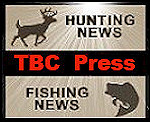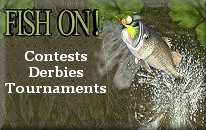 Search Our Site
Mississippi 2018 spring squirrel hunting season opens May 15 and runs through June 1st. The daily bag limit is 4 squirrels (regardless of species).

There are two game species of squirrels found in Mississippi, the eastern gray squirrel, and the eastern fox squirrel. Both species are found throughout the state, but gray squirrels are the most widely distributed and most numerous.

There are a number of public lands that are open to squirrel hunting in Mississippi, including Wildlife Management Areas (WMA), National Forests, National Wildlife Refuges, and U.S. Army Corps of Engineers lands. Practically all areas offer squirrel hunting opportunities.

Hunters seeking gray squirrels (and fox squirrels in the Delta region) will likely find best hunting in areas with large amounts of hardwood forestland. Those looking for the upland or hill country fox squirrel will likely find better hunting in areas with pine and upland hardwood forests that have an open structure. Always check area regulations for open season dates and bag limits. A Wildlife Management Area User Permit (may be purchased anywhere hunting licenses are sold) is required of anyone using a WMA, unless exempt from purchasing a hunting and fishing license. For other public lands, consult the administrative agency for information on regulations and permits that may be required.

U.S. Fish and Wildlife Service, and U.S. Army Corps of Engineers managed lands designate the squirrel youth season in their regulations and open U.S. Forest Service National Forest lands. Persons eligible to participate in this special hunt are those who are 15 years of age or younger. A child at least 12 years of age and under 16 years of age must have a certificate of satisfactory completion of a hunter education course approved by the department before hunting alone in this state; otherwise they must be in the presence and under the direct supervision of a licensed or exempt hunter at least 21 years of age when hunting.

Image courtesy of http://www.gameandfishmag.com/

# # # #

Disclaimer:  The views expressed on this site are that of the authors and not necessarily that of TBC Press