The country's premier daily hunting, fishing & outdoor news in the USA, Canada and more.  Read whats happening in your neck of the woods & beyond.




The Backcountry Outdoor News reports the latest hunting and, fishing news along with fishing derbies and tournaments

         from:

---


©  2010 Backcountry Press Outdoor News - All Rights Reserved                                                                                                                                           Website Design by:


Tennessee 2018 Spring Squirrel Season Opens May 12

Submitted by:  Backcountry Press Outdoor News

Posted on: 05/11/18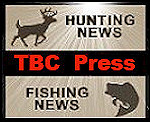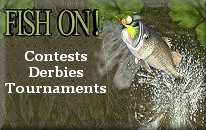 Search Our Site
Tennessee's 2018 spring hunting season for gray, fox and red squirrels opens Saturday, May 12 and will continue through Sunday, June 10.

The daily bag limit is 10, the same for the fall/winter squirrel season, which is held from late August to the end of February.

There are five species of tree squirrels found in Tennessee. Two species, the southern flying squirrel and the northern flying squirrel, are not hunted. They are small, nocturnal and rarely seen.

For more information on Tennessee hunting seasons and license information, obtain a 2017-18 Tennessee Hunting and Trapping Guide, available at TWRA Regional Offices and at hunting and fishing license agents or go online to TWRA's website
www.tnwildlife.org
to view a copy of the guide.
Stock Image

# # # #

Disclaimer:  The views expressed on this site are that of the authors and not necessarily that of TBC Press