The country's premier daily hunting, fishing & outdoor news in the USA, Canada and more.  Read whats happening in your neck of the woods & beyond.




The Backcountry Outdoor News reports the latest hunting and, fishing news along with fishing derbies and tournaments

         from:

---


©  2010 Backcountry Press Outdoor News - All Rights Reserved                                                                                                                                           Website Design by:


Vermont Proposes 2018 Antlerless Deer Harvest Similar to Last Year

Submitted by:  Backcountry Press Outdoor News

Posted on: 05/11/18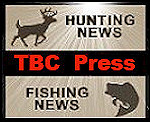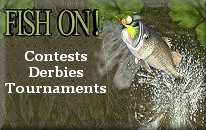 Search Our Site
Vermont is recommending an antlerless deer harvest this year that is very similar to what was recommended in 2017," said Nick Fortin, deer project leader for the Fish & Wildlife Department.

"Three consecutive mild to moderate winters have allowed for deer population growth throughout Vermont, and deer populations in some areas now exceed established objectives. 

The recommendation is intended to reduce deer numbers in those areas while stabilizing populations in other areas."

Hunting for antlerless deer is proposed statewide for the October 6-7, November 2 and December 1-9 archery season.  Last year, hunters took 2,649 antlerless deer during the archery season.

One deer of either sex would be allowed for youths during the November 3-4 youth weekend hunt.  Youths took 866 antlerless deer during the 2017 youth weekend hunt.

The December 1-9 muzzleloader season would have 27,000 antlerless permits distributed in 18 of Vermont's 21 Wildlife management Units (WMU), which is estimated to result in 3,914 antlerless deer being taken.

The antlerless deer hunting proposal for 2018 and the Fish & Wildlife Board's recommended permits by each WMU are on Vermont Fish & Wildlife's website (
www.vtfishandwildlife.com
) under "Board Rules." 
Image courtesy of CDFW

# # # #

Disclaimer:  The views expressed on this site are that of the authors and not necessarily that of TBC Press