The country's premier daily hunting, fishing & outdoor news in the USA, Canada and more.  Read whats happening in your neck of the woods & beyond.




The Backcountry Outdoor News reports the latest hunting and, fishing news along with fishing derbies and tournaments

         from:

---


©  2010 Backcountry Press Outdoor News - All Rights Reserved                                                                                                                                           Website Design by:


Washington Dungeness Crab Season to Remain Closed in Portions of South Puget Sound

Submitted by:  Backcountry Press Outdoor News

Posted on: 05/11/18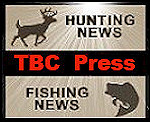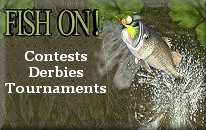 Search Our Site
The Washington Department of Fish and Wildlife (WDFW) recently
announced
that two marine areas in south Puget Sound will not open for crab fishing this summer to allow Dungeness crab populations to rebuild.
Recreational crab fisheries will remain closed in marine areas 11 (Tacoma/Vashon Island) and 13 (south Puget Sound) this summer. Tribal commercial crab fisheries also will not open in those areas this year.

State and tribal co-managers are developing crabbing seasons for the rest of Puget Sound and plan to announce those later this month.

We are still working on setting crab seasons but wanted to give people early notice about these closures, which is a change from previous years," said Bob Sizemore, Puget Sound shellfish manager for WDFW. Sizemore said the department will continue working to structure fisheries in each Puget Sound region, but he does not anticipate closures similar to those in marine areas 11 and 13.

The populations of harvestable Dungeness crabs are low in both areas 11 and 13, based on pre-season test fisheries, Sizemore said. Additionally, Dungeness crab harvests have fallen 88 percent in Marine Area 11 and 90 percent in Marine Area 13 since the 2014-15 season. Input from recreational crabbers also indicates support for the closures.

"We are taking this step to protect crab in these areas and allow the populations to rebuild," Sizemore said.

The department will post Puget Sound recreational seasons on its crab-fishing website at fishing website at
https://wdfw.wa.gov/fishing/shellfish/crab/
, where information on fishing regulations as well as an educational video on crabbing can be found.
Image courtesy of CDFW

# # # #

Disclaimer:  The views expressed on this site are that of the authors and not necessarily that of TBC Press