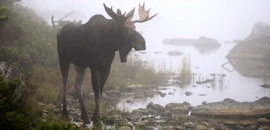 The country's premier hunting and fishing daily news





The Backcountry Outdoor News reports the latest hunting & fishing news along with fishing derbies & tournaments                  from:

--- ©  2010 Backcountry Press Outdoor News - All Rights Reserved                                       

Disclaimer:  The views expressed on this site are that of the authors and not necessarily that of The Backcountry Press Outdoor News



Utah Changes for 2018–2019 Turkey Hunting Give More Opportunities

Submitted by:  Backcountry Press Outdoor News

Posted on: 04/13/18



Allow hunters to buy up to three fall turkey hunting permits. Currently, those hunting in the fall may have only one fall hunting permit.

During both the fall and spring seasons, allow hunters to use any shotgun firing BB or smaller diameter shot. Currently, hunters are required to use shotguns that range from 10 gauge to 28 gauge. And only shot sizes BB through 8 may be used.

During the fall season only, allow hunters to hunt turkeys with rim fire firearms.

Image courtesy of guidedturkeyhunting.com

Starting this fall, there might be more chances to take wild turkeys during Utah's fall hunting season. And you might have more firearm and shot shell options to choose from.

Biologists with the Division of Wildlife Resources are recommending three major changes. Two apply only to Utah's fall hunting season. A third applies to both the fall and the spring hunts: