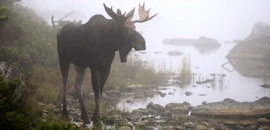 The country's premier hunting and fishing daily news





The Backcountry Outdoor News reports the latest hunting & fishing news along with fishing derbies & tournaments                  from:

--- ©  2010 Backcountry Press Outdoor News - All Rights Reserved                                       

Disclaimer:  The views expressed on this site are that of the authors and not necessarily that of The Backcountry Press Outdoor News



Apply for 2018 Wyoming Deer/Elk/Antelope Hunting by May 31

Submitted by:  Backcountry Press Outdoor News

Posted on: 04/13/18



Application period for for resident and non-residents leftover deer, elk and antelope drawing – June 25 – June 29, 2018.

Results of leftover drawing available – July 12, 2018.

Licenses remaining after the initial drawing and the leftover drawing go on sale on a first come, first served basis – July 16, 2018.

A nonrefundable application fee of $15 for big game is included in the amount to be remitted for each license applied for in the initial license drawing.

Image courtesy of WY fish & game

The deadline for Wyoming residents and non-residents to apply for 2018 deer, elk and antelope hunting is May 31.

Online applications must be completed and submitted by midnight mountain time on the deadline date.

Only residents have untill May 31 to apply for the 2018 elk hunting. The non-resident application deadline for elk has passed.

The Department conducts a leftover drawing for full and reduced price elk, deer and antelope limited quota licenses remaining after the initial limited quota drawing.