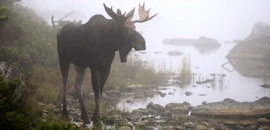 The country's premier hunting and fishing daily news





The Backcountry Outdoor News reports the latest hunting & fishing news along with fishing derbies & tournaments                  from:

--- ©  2010 Backcountry Press Outdoor News - All Rights Reserved                                       

Disclaimer:  The views expressed on this site are that of the authors and not necessarily that of The Backcountry Press Outdoor News



Illinois 2018 Spring Trout Fishing Season Opens April 7

Submitted by:  Backcountry Press Outdoor News

Posted on: 02/27/18



The Spring Catch-and-Release Fly Fishing season opens at nine sites on March 24. Anglers can use fly fishing gear to catch trout at that time, but they cannot keep the fish. All trout must be released until after the opening of the regular spring trout season, which begins at 5 a.m. on April 7. Anyone attempting to take trout before the legal harvest season opening will be issued citations.

The IDNR stocks more than 80,000 rainbow trout each year, with 54 ponds, lakes and streams throughout the state being stocked for the spring season, and an additional 80,000 trout stocked for the fall season.

For more information on trout seasons and other Illinois fishing opportunities, check the website at
www.ifishillinois.org
.
The 2018 Illinois Spring Trout fishing season is just a few weeks away. Anglers will need both a fishing license and an Inland Trout Stamp to participate, unless they are under the age of 16, blind, disabled, or are an Illinois resident on leave from active duty in the Armed Forces.

Licenses and trout stamps will be available for purchase on the Illinois Department of Resources (IDNR) website and at DNR Direct license and permit locations, including many bait shops, sporting goods stores and other retail outlets, starting Thursday, March 1.

For more information about all site regulations, anglers should contact individual sites that will be stocked with catchable-size trout. Not all sites open at 5 a.m. on opening day. Anglers are reminded to check the opening time of their favorite sites prior to the opening date.

Fishing licenses and trout stamps can also be purchased by using a credit card through DNR Direct online via the IDNR website at
www.dnr.illinois.gov
, or by calling DNR Direct toll-free at 1-888-6PERMIT (1-888-673-7648).
Image courtesy of ODFW