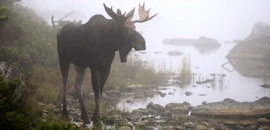 The country's premier hunting and fishing daily news





The Backcountry Outdoor News reports the latest hunting & fishing news along with fishing derbies & tournaments                  from:

--- ©  2010 Backcountry Press Outdoor News - All Rights Reserved                                       

Disclaimer:  The views expressed on this site are that of the authors and not necessarily that of The Backcountry Press Outdoor News



Florida 2018 Spring Turkey Season Opens March 3

Submitted by:  Backcountry Press Outdoor News

Posted on: 02/26/18



North of State Road 70, Florida's spring turkey season on private lands opens Saturday, March 17 through April 22. Florida's wildlife management area system also offers opportunities for turkey hunters, and because dates and regulations can vary, hunters are encouraged to review the regulations brochure for the WMA they plan to hunt.

Following are the tools and information you need to help plan your season.

The FWC offers 43 public hunting areas statewide where you can "walk on" to hunt spring turkeys. We provide that information as well as what license and permits are required and a map showing wild turkey population densities in Florida.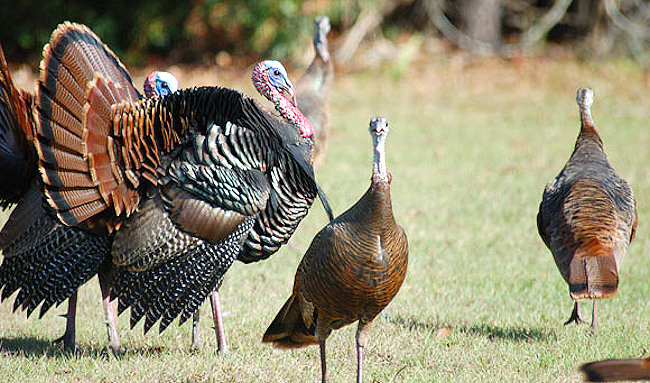 Florida's spring turkey season opens Saturday, March 3 through April 8. on private lands south of State Road 70, making it one of the first spring turkey hunting opportunities in the country.

Florida is also the only place in the world where the Osceola subspecies of wild turkey is found. Also known as the Florida wild turkey, abundant populations of this subspecies live only on the Florida peninsula.

It's similar to the eastern wild turkey subspecies, which is found in north Florida and throughout the eastern United States, but tends to be smaller and darker with less white barring on the wings.

This spring, Holmes County hunters can enjoy their first full-length spring turkey season in 20 years – a result of a successful wild turkey restoration project and partnership between the FWC, National Wild Turkey Federation and local landowners. Wild turkeys had virtually disappeared in Holmes County in the mid-1990s.

At its February meeting, the Commission
approved rule changes
related to hunting and FWC-managed areas around the state. Most of the rule changes expand or enhance hunting opportunities based on hunter preference and sound science to ensure sustainability.
Sign up for a hunter safety course

Hunter safety courses
cover firearms safety, wildlife conservation, responsible hunting and more. Students can attend a no-cost traditional classroom course. Or they can complete the classroom portion online. FWC's website offers several online courses including a FREE option. After the online classroom portion is complete, students must sign up and attend a skills day.
Image courtesy of Chad Weber of FWC