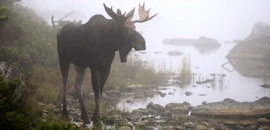 The country's premier hunting and fishing daily news





The Backcountry Outdoor News reports the latest hunting & fishing news along with fishing derbies & tournaments                  from:

--- ©  2010 Backcountry Press Outdoor News - All Rights Reserved                                       

Disclaimer:  The views expressed on this site are that of the authors and not necessarily that of The Backcountry Press Outdoor News



Virginia 2018 Spring Turkey Hunting Outlook

Submitted by:  Backcountry Press Outdoor News

Posted on: 02/26/18



THE NATIONAL FOREST

Last year, the some 1.7-million acres of the George Washington and Jefferson National Forest accounted for 837 bearded birds, which was 4.4 percent of the statewide turkey kill. Of the national forest land total, the GW portion accounted for 386 birds, the JNF for 951. Dave Steffen, coordinatingscientist, terrestrialscience team for the VDGIF, has been going afield in the GWJNF for some 30 years. He explains why he relishes his spring days afield there.

"The national forest gives me room to roam either by walking or biking into the backcountry," he said. "The hunting pressure is not that bad; in fact, there's less pressure now than it used to be.

Virginians can know how to call, how to read sign, where to set up, and how to entice a longbeard away from his hens.

But if we don't know where the premier public lands and the top counties in our home regions are, we may be eating tags instead of punching them.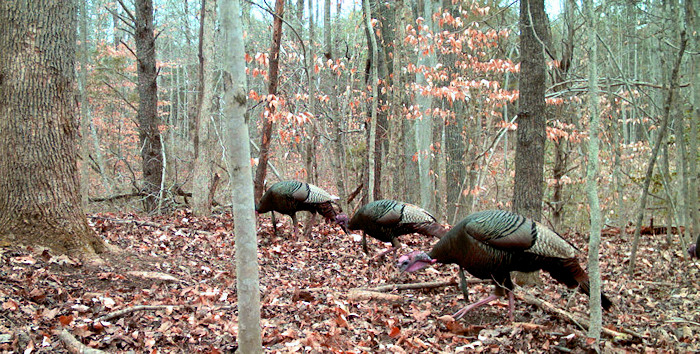 Look for national forest land in the county nearest you, then download maps from the Forest Service website or use Google Earth to begin the process. Just what should hunters search for once they've obtained the maps?

"Look for what I call 'turkey woods,'" Steffen advised. "That means, hardwoods in creek coves, hardwood flats and benches, and saddles that lead from one flat or bench to another. All those types of places draw turkeys."

Obviously, the best reconnaissance occurs when we can actually visit a particular section. By definition, a bench is a long stretch of flat land that extends along a section of the highlands while a flat is just a short stretch of level land on a mountainside. Steffen relates that one small highland flat can be a hot spot if roosting trees exist above it and water sources (notably spring seeps or creeks) exist nearby.

Another key is whether acorns still litter the forest duff come spring. The best way we can ascertain whether acorns still can be found, as well as all the aspects of a particular flat, is to actually visit that spot after our map study has indicated its possibilities.

The biologist also suggests another strategy for Virginia sportsmen. Try to find private land parcels that have public roads in front of them and the national forest. Ask those private landowners for permission to cross their property, not hunt it. If those individuals agree to let you cross, chances are that you'll find turkeys that are very lightly pressured. And in those cases where landowners grant permission for you to hunt, so much the better.

HUNTING STATE WILDLIFE MANAGEMENT AREAS

Through its game check system, the game department tabulates WMA kill by county. That means, if, for instance, two WMAs exist in a county, there's no way of knowing how many turkeys were killed in each domain.

One of the best public lands in Tidewater is the Big Woods WMA, where 12 birds were checked in last spring. At 2,208 acres, this Sussex County public land is known for its pine forests, tidal creeks, and scattered marshes. Another possibility is the Cavalier WMA, where six turkeys were checked. This 3,800-acre public land actually lies within the City of Chesapeake and also adjoins the Dismal Swamp. Cutovers, pine plantations, and bottomland hardwoods characterize the Cavalier.

Traditionally, one of the premier public lands in this region has been the 2,748-acre White Oak Mountain WMA in Pittsylvania County. Mixed hardwood and pine forests cover most of White Oak, but over the years DGIF staff have performed numerous habitat improvement projects such as controlled burns and wildlife opening creation. In 2017, only four turkeys were reported to have been killed there, but don't let that low number dissuade you from going there. This place has potential.

Two other public lands to consider include 2,679-acre Turkeycock in Franklin and Henry counties and 5,321-acre Fairystone in Patrick and Henry counties. Because they are both in part inside Henry, the DGIF can't determine from the harvest records how many birds were killed in each public land. However, we do know that together at least 13 bearded birds were taken last year. Both of these public lands feature the classic Piedmont countryside mentioned earlier and would be worthwhile destinations.

Without a doubt, Virginia turkey hunters have many options this spring. Whether we will be afield on public or private land, chances are that quality turkey hunting will be available.

Image courtesy of VDGIF