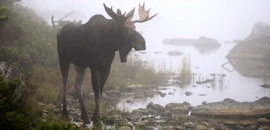 The country's premier hunting and fishing daily news





The Backcountry Outdoor News reports the latest hunting & fishing news along with fishing derbies & tournaments                  from:

--- ©  2010 Backcountry Press Outdoor News - All Rights Reserved                                       

Disclaimer:  The views expressed on this site are that of the authors and not necessarily that of The Backcountry Press Outdoor News



Apply for New Jersey 2018 Spring Turkey Permits by Feb 22

Submitted by:  Backcountry Press Outdoor News

Posted on: 02/12/18



The Division's Turkey Restoration Project represents one of the greatest wildlife management success stories in the history of the state. By the mid-1800s, turkeys had disappeared in New Jersey due to habitat changes and killing for food. Division biologists, in cooperation with the NJ Chapter of the National Wild Turkey Federation, reintroduced wild turkeys in 1977 with the release of 22 birds. In 1979 biologists and technicians began to live-trap and re-locate birds to establish populations throughout the state. By 1981 the population was able to support a spring hunting season, and in December, 1997, a limited fall season was initiated.

There is now an abundance of wild turkeys throughout the state with turkeys found wherever there is suitable habitat. In South Jersey, where wild turkeys had been struggling just a few years ago, intensive restoration efforts have improved population numbers significantly. The statewide population is now estimated at 20,000 - 23,000 turkeys with an annual harvest of approximately 3,000 birds.

Youth turkey hunters aged 10 to 16 with a
Youth License
can obtain a "Y" permit which allows them to hunt in any hunting period in the zone that they obtain a permit for during the spring season. Youth hunters aged 10 to less than 14 must be under the supervision of a licensed adult who is at least 21 years of age.
The adult does not have to have a turkey permit, but they do have to have a regular license. This regulation applies until the youth takes a turkey. After taking a turkey, the youth is subject to the same hunting period and zone restrictions as an adult. There is also the special statewide
Youth Turkey Hunting Day
each year.
Spring turkey permits are awarded via a lottery followed by over-the-counter sales; the lottery application period is January 25-February 22. There is no lottery for the fall season.

Image courtesy of MO fish & game