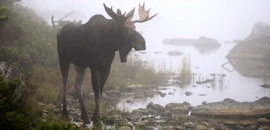 The country's premier hunting and fishing daily news





The Backcountry Outdoor News reports the latest hunting & fishing news along with fishing derbies & tournaments                  from:

--- ©  2010 Backcountry Press Outdoor News - All Rights Reserved                                       

Disclaimer:  The views expressed on this site are that of the authors and not necessarily that of The Backcountry Press Outdoor News



New Jersey 2018 Spring Light (Snow) Goose Conservation Order Opens Feb 16

Submitted by:  Backcountry Press Outdoor News

Posted on: 02/12/18



The CO for light geese is authorized under the Migratory Bird Treaty Act with the intent to reduce and/or stabilize various light goose populations across North America. Negative impacts on wetland habitats have been measured on their breeding, staging and wintering areas. Serious damage to agriculture also occurs in migration and wintering areas. The intent of the light goose CO in Atlantic Flyway states is to reduce and ultimately stabilize the number of greater snow geese to the population objective of 500,000 birds.

Conservation Order Dates: February 16 - April 7, 2018, except Sundays. Light geese may not be pursued on Sundays during this period.

Credential requirements:

2018 New Jersey Hunting License

2017 Federal Migratory Bird Hunting and Conservation Stamp (NOTE: 2017 stamps are valid until June 30, 2018)

2017 NJ Waterfowl Stamp (NOTE: 2017 stamps are valid until June 30, 2018)

2016-2017 HIP Certification

NJ 2018 Light Goose Conservation Order Permit (Harvest Diary Sheet)

Obtain a CO permit in two ways:

ONLINE:
Log in at
www.nj.wildlifelicense.com/
. There is a $2.00 administrative fee. Hunters will be able to print their permit after completing the certification process. Permits are available now and will be available through the duration of the CO.
BY MAIL: Hunters who do not have internet access can have a permit mailed to them. To get a CO permit, send the documents listed below to the following address: Light Goose Harvest Survey, NJ Division of Fish and Wildlife, Mail Code 501-03, P.O. Box 420, Trenton, NJ 08625-0420.

Legible photocopy of 2018 Firearm or All-Around Sportsman license which clearly shows the licensee's Conservation ID Number (CID#) and date of birth

Check or money order for $2.00 payable to the NJ Division of Fish and Wildlife

Self-addressed, stamped (50 cents) envelope

Permits are not available at license agents.  Location: Statewide.

Federal Regulations include:

Firearms: Shotguns not larger than 10 gauge and capable of holding no more than 7 shells, including magazine and chamber.

Ammunition: Nontoxic shot not to exceed Size T (0.200 inch) only. Nontoxic shot includes steel, bismuth, tungsten-iron, tungsten-polymer, tungsten-matrix, tungsten-nickel-iron (HEVI-SHOT), tungsten-iron-nickel-tin (TINT), tungsten-bronze and tungsten-tin-bismuth. Possession of lead shot is prohibited.

Electronic Calls Allowed: Yes

Shooting Hours: ½ hour before sunrise to ½ hour after sunset

Daily Bag and Possession Limit: None

Legal Species: Greater snow geese, lesser snow geese, and Ross's geese.

Image courtesy of AGFC

The NJDEP Division of Fish and Wildlife will again implement a Conservation Order (CO) in New Jersey for light geese during the winter/spring of 2018.

A CO is a special management action that is needed to control certain wildlife populations when traditional management programs are unsuccessful in preventing overabundance of the population.

The CO allows an extended time period and additional methods for taking light geese without bag limits.