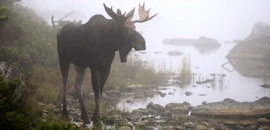 The country's premier hunting and fishing daily news





The Backcountry Outdoor News reports the latest hunting & fishing news along with fishing derbies & tournaments

          from:

--- ©  2010 Backcountry Press Outdoor News - All Rights Reserved                                       

Disclaimer:  The views expressed on this site are that of the authors and not necessarily that of The Backcountry Press Outdoor News



Michigan Deer Hunting Opportunities in Ionia & Montcalm Counties in Jan

Submitted by:  Backcountry Press Outdoor News

Posted on: 12/21/17



Established a CWD Core and Management Zone where CWD has been detected.

Implemented deer feeding and baiting bans throughout entire CWD Core and Management Zones.

Intensified surveillance of free-ranging deer in CWD Management Zones, including mandatory check and testing of all hunter-harvested deer within Core CWD Areas.

Opened and staffed additional deer check stations to better accommodate hunters within Core CWD Areas.

"Increased harvest and subsequent testing will help inform our decisions on CWD management next year," said Stewart.

Important hunt information:

Licenses, including a deer license, combination deer license, private-land antlerless deer license for DMU 354 or DMU 419, or a public-land antlerless deer license for DMU 354 or DMU 419, are valid.

Antlerless deer may be tagged using the deer license or combination deer license. All other license restrictions apply.

All rules and regulations for the firearm deer season apply.

As a reminder, baiting is not allowed after Jan. 1. Bait cannot be used during this extended season.

Hunters participating in this January hunt will be required to turn in heads of harvested deer, within 72 hours of harvest, for disease testing.

The Flat River State Game Area Office (6640 Long Lake Road, Belding) will be open to check deer Jan. 4-17, 8 a.m. to 5 p.m.

There also will be self-service drop boxes, available through Jan. 17, at the following locations:

Parr's Deer Processing, 2028 W. County Farm Road, Sheridan

Blanchard's Thriftway Deer Processing, 903 S. Main St., Crystal

Village Market - Carson City, 10715 E. Carson City Road, Carson City

Slater's Deer Processing, 1224 Prairie Creek Road, Ionia

Jones Farm Market, 7965 Potters Road, Saranac

Instructions for the drop boxes are posted on-site. For questions about checking deer or using the drop boxes, call 616-794-2658.

Hunters who have submitted deer heads for CWD testing should process their deer as needed, but wait for test results before consumption.

To date, there have been no reported cases of CWD infection in humans. However, as a precaution, the U.S. Centers for Disease Control and the World Health Organization recommend that infected animals not be consumed as food by either humans or domestic animals.

Chronic wasting disease is a fatal neurological disease that affects white-tailed deer, mule deer, elk and moose. It is caused by the transmission of infectious, self-multiplying proteins (prions) contained in saliva and other body fluids of infected animals. Susceptible animals can acquire CWD by direct exposure to these fluids, from environments contaminated with these fluids, or from the carcass of a diseased animal.

To learn more about CWD – and the current known distribution of CWD in Michigan – visit
michigan.gov/cwd
. Results are updated weekly.  For more information, go to
www.michigan.gov/dnr
.
The Michigan Department of Natural Resources recently announced that an additional firearm deer hunt has been added in Ionia and Montcalm counties to help with chronic wasting disease surveillance.

Hunt dates are Jan. 4-7 and 11-14, 2018. The hunt will occur on public and private land in the following townships: Easton, Ionia, Keene, Lyons, North Plains, Orleans, Otisco and Ronald in Ionia County, and Bloomer, Bushnell, Crystal, Day, Evergreen and Ferris in Montcalm County.

"Unfortunately, we continue to detect chronic wasting disease throughout the nine-township core area in parts of Montcalm and Kent counties," said Chad Stewart, DNR deer specialist. "Because it is likely that CWD exists outside of this core area, we are counting on hunters and their willingness to harvest deer to support our surveillance efforts. Better, broader surveillance of deer herd health is critical to better understanding this wildlife disease."