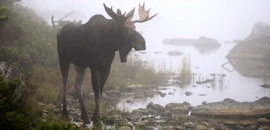 The country's premier hunting and fishing daily news





The Backcountry Outdoor News reports the latest hunting & fishing news along with fishing derbies & tournaments

          from:

--- ©  2010 Backcountry Press Outdoor News - All Rights Reserved                                       

Disclaimer:  The views expressed on this site are that of the authors and not necessarily that of The Backcountry Press Outdoor News



South Carolina 2018 Coyote Harvest Incentive Program

Submitted by:  Backcountry Press Outdoor News

Posted on: 12/21/17



For the second year in a row, the S.C. Department of Natural Resources has tagged and released 16 coyotes. Four coyotes have been placed in each game zone as part of the coyote harvest incentive program.

The incentive program was created by a Budget Proviso (47.10) passed by the S.C. General Assembly in 2016 and 2107. This proviso directs SCDNR to develop and implement a coyote tagging and reward program.

Anyone who kills one of the tagged coyotes, saves the carcass for verification and contacts SCDNR will receive a complimentary lifetime hunting license.

This lifetime license may be issued to a designee of the winner's choice.

Eight of the 16 tagged coyotes from last year have been reported thus far. Potentially, 24 tagged coyotes still remain that would be eligible for the lifetime license incentive.

Image courtesy of Steve Thompson-USFWS