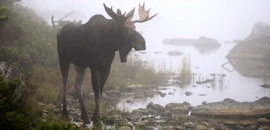 The country's premier hunting and fishing daily news





The Backcountry Outdoor News reports the latest hunting & fishing news along with fishing derbies & tournaments

          from:

--- ©  2010 Backcountry Press Outdoor News - All Rights Reserved                                       

Disclaimer:  The views expressed on this site are that of the authors and not necessarily that of The Backcountry Press Outdoor News



Deadline to Apply for Wisconsin 2018 Spring Turkey Hunting is Dec 10

Submitted by:  Backcountry Press Outdoor News

Posted on: 12/06/17



Wisconsin Turkey hunters are reminded to submit their applications before midnight on Dec. 10.

These are issued through a preference-based drawing system where Wisconsin residents have preference over non-residents and landowners have preference over non-landowners.

Applicants may choose up to two time period and zone combinations that they would like to hunt.

As a third choice, applicants may also choose one zone in which they will accept a harvest authorization for any time period. This third choice can be the same zone as the first and/or second choice. The second and third choices are optional, but applicants are encouraged to provide second and third choices to maximize their likelihood of success in the drawing.

The harvest authorization drawing will take place in late December. Successful applicants will receive a post card by late January. Applicants can also check their status online through
Go Wild
.
Successful applicants may purchase their required 2018 Spring Turkey License ($15 for Wisconsin residents and $60 for non-residents) and 2018 Wild Turkey Stamp ($5.25) in early March. Each harvest authorization will be printed at the time of purchase. All hunters are required to possess a valid spring turkey license and wild turkey stamp when they acquire their spring turkey harvest authorization.

Unsuccessful applicants will receive a preference point that will increase their chances of drawing a harvest authorization the following spring season. All leftover harvest authorizations for 2018 spring turkey season will be available for purchase in late March ($10 for residents, $15 for non-residents), plus the cost of the Spring Turkey License and Wild Turkey Stamp.

The 2018 spring turkey season will begin April 14 with the annual Spring Youth Turkey Hunt. The regular turkey season will begin the following Wednesday, April 18, and will consist of six separate seven-day time periods, with the final period closing May 29.

The Spring turkey season is as follows:

Spring Turkey Youth Hunt - April 14 - 15

Period B - April 25 - May 1

Turkey hunters are reminded that Wisconsin's state park turkey management zones were eliminated Sept. 1, 2014. However, state parks remain open for hunting for a portion of the spring turkey season. For more information, visit dnr.wi.gov and search keywords "hunting state parks."

Harvested turkeys must be registered by 5 p.m. on the day following harvest. Hunters can register their turkey using the GameReg system, either online at or by phone at 1-844-GAMEREG (1-844-426-3734.)

Applications for
t
urkey hunts for hunters with disabilities are due Dec. 10
Hunters with disabilities who wish to turkey hunt next spring on private land are reminded of an additional opportunity to hunt using a separate application and authorization form.

Applications to conduct a
Spring Wild Turkey Hunt for People with Disabilities
on private land must be submitted using DNR Forms 2300-271 and 2300-271A. Forms must be
submitted before Dec. 10
to a local DNR wildlife biologist or department office for the county where the hunt will take place.
Please note that any applicant who applies for a disabled turkey hunt on private lands using the above forms may not apply for a permit through the regular spring turkey drawing.

Image courtesy of Outdoor life magazine