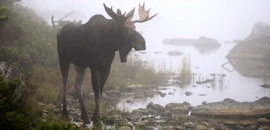 The country's premier hunting and fishing daily news





The Backcountry Outdoor News reports the latest hunting & fishing news along with fishing derbies & tournaments

          from:

--- ©  2010 Backcountry Press Outdoor News - All Rights Reserved                                       

Disclaimer:  The views expressed on this site are that of the authors and not necessarily that of The Backcountry Press Outdoor News



Deadline to Apply for Wisconsin 2018 Black Bear Hunting is Dec 10

Submitted by:  Backcountry Press Outdoor News

Posted on: 12/06/17



Wisconsin black bear hunters are reminded to submit their applications before midnight on Dec 10.

Harvest numbers from the 2017 black bear season are not yet finalized, but preliminary estimates show that hunters harvested more than 4,150 bears.

Wisconsin DNR staff and the Bear Advisory Committee are currently in the process of determining 2018 harvest quotas.

Bear hunters are reminded that due to the high interest in this hunt, hunters must apply for several years before receiving a permit through the drawing process for most bear management zones. In order for bear permit applicants to retain their accumulated preference points, they must apply at least once during any period of three consecutive years or all previously accumulated preference points will be lost.

If a bear management zone is selected at the time of purchase and the hunter is selected in the February drawing, their preference points will be reset to zero, even if they do not purchase the harvest permit.

It is the applicant's responsibility to be aware of drawing status - applicants selected in the drawing will be notified by mail shortly after the drawing, and may purchase their 2018 Class A bear license beginning in March 2018. Applicants may also check their status online through their
Go Wild
customer account.
The season structure for the 2018 bear hunt is as follows.

Zone C (dogs not permitted):

Sept. 5 to Oct. 9 - with aid of bait and all other legal methods not using dogs.

All other zones:

Sept. 5-11 - with the aid of bait and other legal methods not using dogs

Sept. 12 to Oct. 2 - with all legal methods, including bait and dogs; and

Oct. 3-9 - aid of dogs only (Bait may be used to locate bear to hunt with the aid of dogs).

Image courtesy of WI DNR