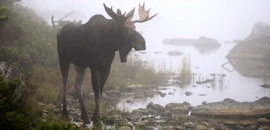 The country's premier hunting and fishing daily news BACKCOUNTRY  PRESS  is the country's premier daily hunting, fishing & outdoor news in the USA, Canada and more.  Read whats happening in your neck of the woods & beyond.

For those who provide updated information in the field of hunting & fishing, please don't hesitate to contact us to get your articles added to our site. 



The Backcountry Outdoor News reports the latest hunting & fishing news along with fishing derbies & tournaments

          from:

--- ©  2010 Backcountry Press Outdoor News - All Rights Reserved                                       

Disclaimer:  The views expressed on this site are that of the authors and not necessarily that of The Backcountry Press Outdoor News



Montana Hunters be BEAR aware as General Big Game Season Starts Oct 21

Submitted by:  Backcountry Press Outdoor News

Posted on: 10/12/17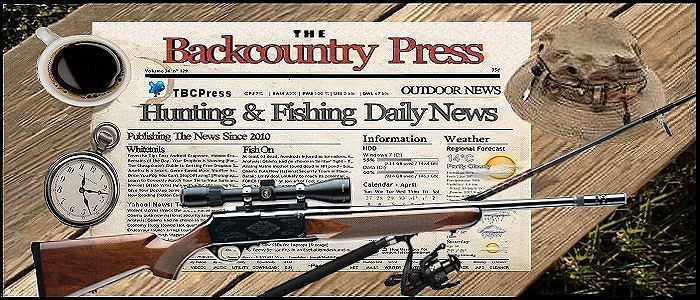 Hunters should take every possible precaution when in bear country. In Montana, this is anywhere in the western half of the state. All hunters should:

carry bear spray AND be ready to use it at a second's notice

hunt with a partner, leave detailed plans with someone and check-in periodically

pay attention to fresh bear sign. Look for bear tracks, scat, and concentrations of natural foods

use caution when hunting areas that have evidence of bear activity or areas with scavenging birds such as magpies, ravens, or crows

get harvested big game out of the woods quickly

upon returning to a site where harvested game is left unattended, study the site at a distance for any movement or changes and signal your approach by making plenty of noise

never attempt to frighten or haze a bear from a carcass

contact FWP if a bear has consumed a carcass or covered it with debris rendering it unsalvageable.

Most grizzly bears will typically leave an area if they sense human presence. Hunters who observe a grizzly bear or suspect a bear is nearby should leave the area. If you do encounter a grizzly, stay calm, don't run, and assess the situation by trying to determine if the bear is actually aware of you. Is it, for instance, threatening or fleeing? Always keep the bear in sight as you back away, and leave the area.

For more on bears, visit FWP's website at
fwp.mt.gov
; then click
Be Bear Aware
. Bear resistant products are described on the Interagency Grizzly Bear Committee's website at
www.igbconline.org
. A "How to Hunt Safely in Grizzly Country" brochure is also available at FWP regional offices.
Antelope rifle season is in full swing, archery season is still underway and the general big game season starts Oct. 21. It's important for all hunters to practice bear aware behavior.

In Montana, bear country can be anywhere in the western half of the state and sometimes beyond. Recently grizzly bears have shown up in places they haven't been for decades, maybe even in more than a century – the Big Belt Mountains west of White Sulphur Springs for instance.

This is also the time of year when bears move off seasonal sources of food, like berries and chokecherries. Livestock in and around these sources of food become more susceptible to depredation as bears look to put on weight for the winter.

Additionally, archery and bird hunters need to understand they could be in close proximity to bears even if they're miles away from the Rocky Mountain Front or other commonly known grizzly bear habitat, like the greater Yellowstone area.

This is a critical time of year to be bear aware.