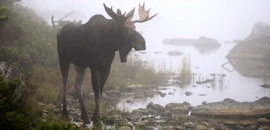 The country's premier hunting and fishing daily news BACKCOUNTRY  PRESS  is the country's premier daily hunting, fishing & outdoor news in the USA, Canada and more.  Read whats happening in your neck of the woods & beyond.

For those who provide updated information in the field of hunting & fishing, please don't hesitate to contact us to get your articles added to our site. 



The Backcountry Outdoor News reports the latest hunting & fishing news along with fishing derbies & tournaments

          from:

--- ©  2010 Backcountry Press Outdoor News - All Rights Reserved                                       

Disclaimer:  The views expressed on this site are that of the authors and not necessarily that of The Backcountry Press Outdoor News



Big Time Texas Hunts Entry Deadline Oct 15

Submitted by:  Backcountry Press Outdoor News

Posted on: 10/12/17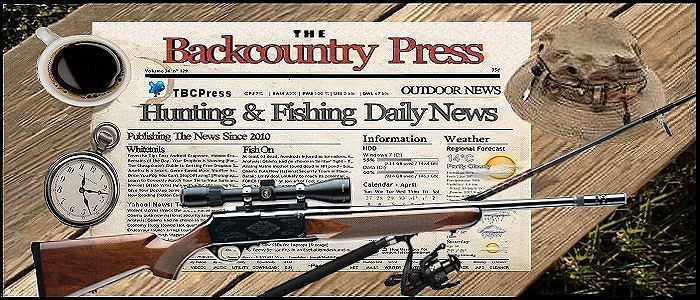 Hunters hoping for a chance at premium guided hunt packages through the Texas Parks and Wildlife Department's Big Time Texas Hunts program have until midnight Sunday, Oct. 15 to enter. That's the deadline for the opportunity to be selected for these top shelf hunting adventures.

Big Time Texas Hunts provide opportunities to win one or more of nine premium guided hunt packages with food and lodging provided, as well as taxidermy in some cases. The crown jewel of the program is the Texas Grand Slam hunt package, which includes four separate hunts for Texas' most prized big game animals — the desert bighorn sheep, white-tailed deer, mule deer and pronghorn.

In addition to the Grand Slam, there are several quality deer hunting packages available, as well as opportunities to pursue alligator, waterfowl, upland game birds, wild hog and exotics. New to the program this year is the chance to win a $1,699 Benelli Super Eagle 3 shotgun provided by Cabela's as part of the Waterfowl Adventure package.  Check out this video documenting the Ultimate Mule Deer Hunt, one of the latest and most popular additions to Big Time Texas Hunts
http://bit.ly/MuleDeerVideo
.
For more information about this year's Big Time Texas Hunts and to purchase entries online for $9 each, visit
www.tpwd.texas.gov/buyentry
. Entries are also available for $10 each at hunting license retailers or by phone (800) 895-4248 And there is no limit to the number of entries an individual may purchase. 
Over $8 million has been raised since the program began in 1998, and all proceeds benefit conservation, wildlife management and public hunting. To learn more about the programs supported through Big Time Texas Hunts, visit
http://bit.ly/ProjectsSupported
.
Big Time Texas Hunts is made possible with support from Toyota and the Texas Bighorn Society.