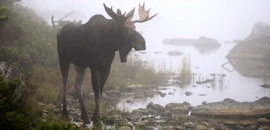 The country's premier hunting and fishing daily news BACKCOUNTRY  PRESS  is the country's premier daily hunting, fishing & outdoor news in the USA, Canada and more.  Read whats happening in your neck of the woods & beyond.

For those who provide updated information in the field of hunting & fishing, please don't hesitate to contact us to get your articles added to our site. 



The Backcountry Outdoor News reports the latest hunting & fishing news along with fishing derbies & tournaments

          from:

--- ©  2010 Backcountry Press Outdoor News - All Rights Reserved                                       

Disclaimer:  The views expressed on this site are that of the authors and not necessarily that of The Backcountry Press Outdoor News



B.C. Shuts Down Grizzly Bear Trophy Hunting Effective Nov 30, 2017

Submitted by:  Backcountry Press Outdoor News

Posted on: 10/11/17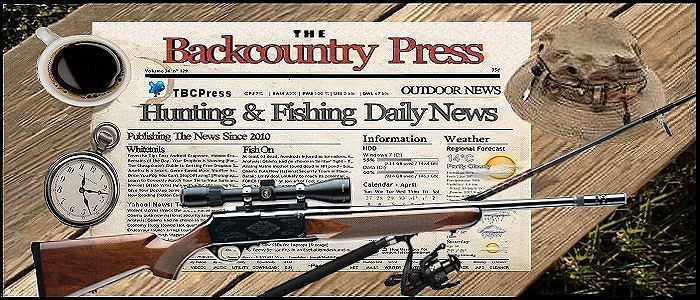 Trophy hunting for grizzly bears in British Columbia comes to an end effective November 30, 2017. The announcement was made recently by Minister of Forests, Lands, Natural Resource Operations and Rural Development Doug Donaldson.

There are an estimated 15,000 grizzly bears in British Columbia. Each year, approximately 250 are taken by hunters. That is a 1.6% harvest of the population. According to a
press release
,
meat hunting for grizzlies will be allowed to continue
.
"Hunters will no longer be able to possess the hide or the head or the paws of the grizzly bear." said Natural Resources Minister Doug Donaldson.

It's not yet clear what hunters will be expected to do with those bear parts, but they would not be leaving the province, he said.

Donaldson says the government will be working with First Nations and stakeholder groups this fall to determine "next steps and mechanisms." Additionally, the government will be implementing a so-called broader consultation process on a new wildlife management strategy for the province.

"The key elements of that strategy will include dedicated funding for wildlife and habitat conservation and a collaborative process in developing short and long-term plans for wildlife resources," Donaldson says.

The ban will also end all grizzly bear hunting in the coastal region known as the Great Bear Rainforest.

He said the ban isn't taking effect before this season because there wasn't time to give notice after the protracted B.C. election, which took place May 9 but didn't produce a new government until mid-July.

Hunting guides disappointed

Mark Werner of the Guide Outfitters Association of B.C. said he was disappointed that his group wasn't consulted extensively during development of the new regulations. He argued that the true threat to grizzly populations isn't hunting.

"If you want to do something great for grizzly bears, let's work on habitat. Shutting down small businesses in this province isn't going to help grizzly bears," Werner said.

<---------------------------------------------------------------------------------------------------------------------------------------------------------------->

If you have a grizzly bear hunt booked in British Columbia for 2018 or beyond, contact your hunting operator regarding your options.

Stock Photo